Powerful Stars Comes Together For Muhurat Of Power!
By SAMPURN
Wednesday, September 22, 2010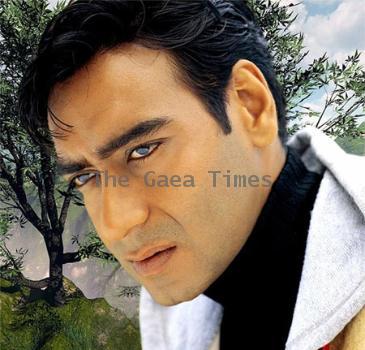 September 22, 2010 (Sampurn Wire): Veteran Bollywood producer Firoz Nadiadwala's upcoming movie Power has performed its 'muhurat' today in presence of the big stars of the film including megastar Amitabh Bachchan, Sanjay Dutt, Anil Kapoor and Ajay Devgn.
All these stars gathered together in on a specially designed set at Hotel JW Mariott in Juhu to give their first shot for Power. Rajkumar Santoshi is the writer and director of this action thriller. The four stars made their presence felt during the 'muhurat' despite their hectic schedules as Ananth Chaturdashi is considered to be a very auspicious occasion. Once 'muhurat' was considered to be a very sacred tradition in Bollywood and this film has made a comeback of this age old practice.
Speaking on this, Santoshi said that he and Firoz had planned to make a proper announcement of this big film as they wanted bring their well-wishers together.
Power is supposed to be the costliest movie in India cinema. However, Santoshi is not willing to discuss the figure but said that they will not compromise when it comes to do justice to the script. He added that it will be too early to discuss the budget and now they are just planning to make in an entertaining and engaging movie. He said that only a big budget cannot make a movie hit.
On Tuesday, Santoshi was with Big B and was giving him the brief about his look and the scenes. Mr Bachchan is also returning to full action movie after his strong performance in Santoshi's Khakee in 2004.
The director informed the media that Big B will be doing all his stunts himself and a famous action director is in talks to direct the action sequences. The team of Hollywood movie 2012, is likely to design the visual effects.
The film is aiming to have a release in the theaters on August 12 next year. With big stars like Big B, Sanjay Dutt, Anil Kapoor and Ajay Devgn in the lead roles, a power packed performance can be expected in Power!
– Sampurn Wire