Life Express's Special screening and Bash
By SAMPURN
Friday, September 17, 2010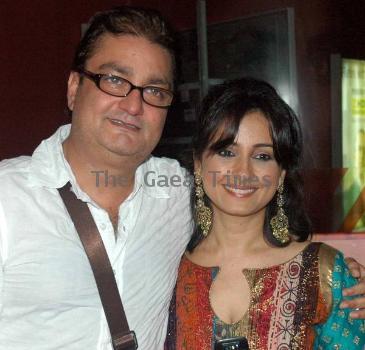 September 17, 2010 (Sampurn Wire): Life Express is small film but with a evocative and Considerable message. The film is based on surrogacy and Divya Dutta has played role of Surrogate Mother. She has played best role in this film which is remarkable. That's why she was very happy and invited lots of her close Friends for the special show like Sweta Keswani, Vinay Pathak, Bijon Das Gupta.
The film began little late but all the guests waited till the film started, Actresses' Rituparna sengupta was late as she was stuck in heavy traffic due to Ganpati visarjan, so the schedule got delayed. People enjoy the popcorn and Cold drink till they had to wait for stunning actresses, Rituparna Sengupta.
Other guests in the show were director Anup Das, Lahor's director Sanjay puran singh Chouhan, Ashwini Choudhery, Vinod Pandey, Avinash Wadhavan, and Claudia.
Yashpal who has played interesting role in the film, Seeba and etc. marked their presence to support the film and their friends who are the star cast.
– Sampurn Wire