What did Brad Pitt, Vin Diesel do before becoming showbiz bigwigs?
By ANI
Tuesday, September 14, 2010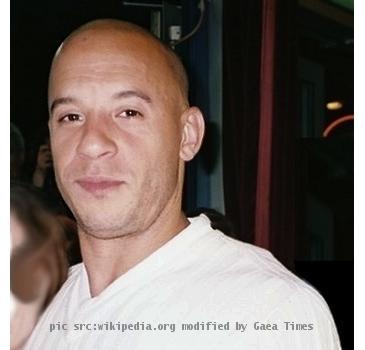 MELBOURNE - Before making it big in Hollywood, Brad Pitt, branded as the world's sexiest man alive, appeared in a 'stupid' Pringles ad.
But Pitt is not the only celebrity to have a few skeletons in the video closet.
Before he muscled up on the protein and starred in movies like 'The Fast and the Furious' and 'The Pacifier', Vin Diesel was known as Mark Vincent and lent his talents to an "how to" breakdance video:
Morgan Freeman starred in a Listerine ad from 1973, reports News.com.au.
Before 'Armageddon' and 'Sixth Sense', Bruce Willis was doing ads for the makers of Seagrams, with a number of these musical gems made in the 80s.
Before Tori Amos sang about a Cornflake Girl and became the queen of indie piano rock, she was the cornflake girl in a 1985 commercial for Kellogg's Just Right cereal.
Russell Crowe is known off screen as something of a bad boy type, and in one of his first starring roles was cast as a delinquent school leaver being urged to consider the priesthood in this commercial for the Seventh Day Adventist Church.
In 1986, Jason Alexander (George from Seinfeld) starred in a musical ad for McDonald's McDLT sandwich.
Courtney Cox has recently starred in sitcom 'Cougar Town', but way back when in the mid-80s, when 'Friends' was yet to happen, she was the pin up girl for Tampax tampons. (ANI)