John Abraham turns artist (Movie snippets)
By IANS
Friday, September 3, 2010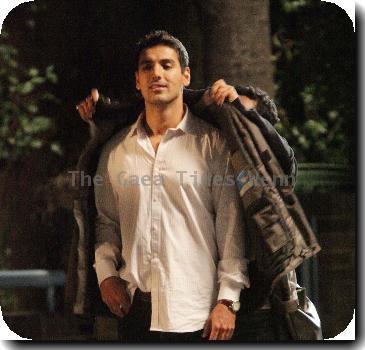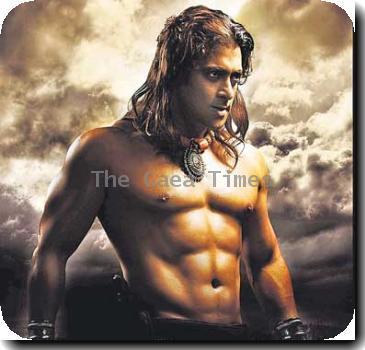 NEW DELHI - Bollywood heartthrob John Abraham turned an artist on the sets of his new film "Jhoota Hi Sahi".
John's hidden talent came to the fore when director Abbas Tyrewala was briefing the actor on the nuances of his character.
"He was doodling on a piece of paper while listening to Abbas. He started including the characteristics in his doodles that Abbas wanted him to keep in mind while playing out the character. The doodling went on to shape up a proper character, which he showed to Abbas. The filmmaker was quite thrilled with John's interpretation of the character. He instantly nick-named the sketch as 'Jhoota John'," said a source.
John admits that he had accidentally discovered a flair for sketches.
"Abbas kept telling me that my character had nothing in common with the hot and sexy guys I played in the past. Sid (the name of the character) falls in the cute space - a fun-loving guy with lots of friends. And while forming a picture of him in my mind, I kept drawing it out on a paper. I think he's cuter than me," he quipped.
There are now talks that the sketch might be launched as a comic series.
The source said: "Yes, the idea is already being worked on".
However, John says: "it's too early to talk about it."
-*-*-
Salman inspires Arjan to donate blood
Actor Arjan Bajwa was so inspired by Salman Khan's gesture of donating blood that he decided to do the same for his birthday Sep 3.
Arjan, who rose to limelight with Madhur Bhandarkar's "Fashion", kicked off his day by donating blood at a Mumbai hospital. He even delayed his shooting for Hema Malini's directorial venture "Tell Me Oh Khuda" for the special gesture.
"I attend my friends' birthday parties which are very common but doing something for others is what I had always thought of and what better than donating blood? And when I saw Salman Bhai doing it for humanity, it gave me a boost and motivated me to start my birthday in a useful fashion," Arjan said.
"I met Salman Bhai recently at IIFA this year and I am a big fan of him like many others in our film fraternity. He is a true icon." he added.
-*-*-
Rituparna Sengupta invited to Montreal World Film Festival
Actress Rituparna Sengupta has been invited to attend the Montreal World Film Festival in Canada, where her Bengali movie "Aarohan" will be screened.
Directed by Pinaki Chaudhry, "Aarohan", is based on a true story that develops in a house in Banaras called "Mukti Bhawan" - where people go to die with a belief that if they die in that house they will attain "Moksha".
"Rituparna is very happy about her movie being selected for the festival. She is very pleased and always wanted to be a part of such meaningful cinema," said a source close to the actress.
Meanwhile, Rituparna has a bunch of films in her kitty, which includes Madhur Bhandarker's "Dil To Bachcha Hai Ji", "SRK (Shivaji Rao Khote)" opposite Vijay Raaj and Vinay Pathak, "Darde Disco" with Aryaman and Sneha Ullal, "Life Express" with Divya Dutta and "Dunno Y… Na Jaane Kyun".
-*-*-
'Tere Bin Laden' star for no piracy
Actor Pradyuman Singh, who shot to fame with the critically acclaimed film "Tere Bin Laden", has urged audiences to stop piracy.
Singh has shot for a special promo in which he is seen requesting the audiences to stop/avoid piracy. The new promo has been launched on all the websites and is an instant hit.
The makers of the critically acclaimed film have also launched its DVD/VCD.
"Since its launch, a lot of people have been buying the CDs and it's a hit amongst the audiences," said a source.
Meanwhile, the actor has been getting a lot of offers from various production houses after acting in the film.
"Pradyuman has his feet firmly planted on the ground and wants to work harder next time," said another source.