Black Swan Trailer Available
By Soumitra Mondal, Gaea News Network
Wednesday, August 18, 2010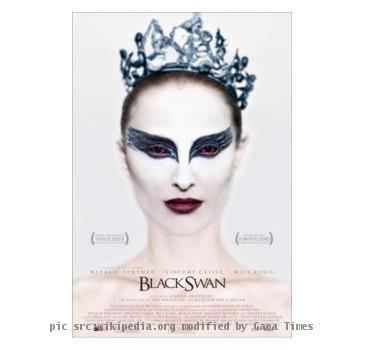 more images
Los Angeles (GaeaTimes.com) The movie fanatics have always had a close eye on the Black Swan and now another portrayal of black Swan has been made by Darren Aronofsky. A trailer of the Black Swan is available to get some more details of the movie.
Black Swan is a very twisted and dark story of a ballerina. It is a typical American psycho thriller based on a ballet group. The story is based on a ballerina-Nina portrayed by Natalie Portman. A ballet group called New York City Ballet Company is producing "Swan Lake". Director Thomas Leroy (Vincent Cassel) has to replace her prime ballerina Beth MacIntyre (Ryder). He saw Nina and chose her. Nina's overbearing mother Erica (Barbara Hershey) continues to pushing her into the success while her dance director Thomas Leroy (Vincent Cassel) wanted her to be more seductive. This in turn leads to lessen Nina's dancing capability. The story got a new turn when Nina's rival Lily (Mila Kunis) enters. She has all the sexual appeal that Nina lacks. But things got really turning when Nina discover her dark side and fell into an unusual relationship with Lilly. That's it, we have to wait till its release to know what will happen after it.
Black Swan is set to release in Toronto and Venice Film festival and on 1st September and expected to release on 1st December in US.
The story of Black Swan has been in the corner for a long time. It was first made in 1924 called The Dark swan based upon the same story. It is followed by the Black Swan in 1942 and 2002. After those it has been produced again in Black Swan Story which was released in 2009. And now Black Swan, the very same portrayal of the same story is about to come. It seems that Darren Aronofsky want to jump into a new world after some rough and tumble thought while working on "the Wrestler".