Karan Johar wanted me to look sexy: Imran Khan (Interview)
By Robin Bansal, IANS
Saturday, June 5, 2010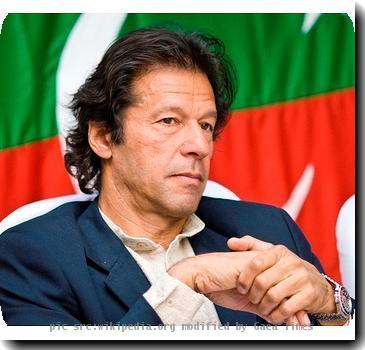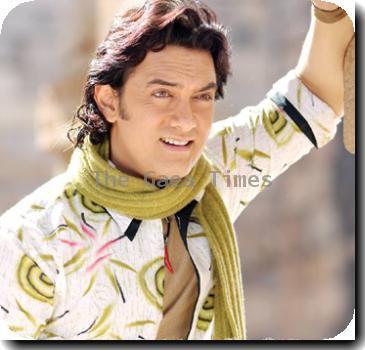 NEW DELHI - Young actor Imran Khan, who is playing a bit of a womaniser in "I Hate Luv Storys", says filmmaker Karan Johar wanted him to look effortlessly sexy for the role. He was put through rigorous workouts even though he doesn't quite like gymming.
"Karan is very particular about the look. The character I play is a kind of womaniser so he wanted to have that sexy edge. He said at any point the clothes should fit me in a certain way and I should have the look of a guy who is effortlessly sexy," Imran told IANS in a telephonic interview from Mauritius, where he is shooting for "Break Ke Baad".
"He told me that I'll really have to work on my body to get that desired look. So, long before I started the film, I started training for that. I changed my diet, my workout pattern, everything."
Releasing July 2, "I Hate Luv Storys" is Punit Malhotra's directorial debut that will see Imran romancing Sonam Kapoor on screen.
Unlike his colleagues, the 27-year-old is not so keen on going to the gym.
"I hate the gym. I find the gym damn boring so I opted for functional training. When I was half-way into the film, I did intensive workouts. I was working out twice a day… I was doing pilates (high end yoga) in the morning and functional training in the evening.
"And for about a month and a half, I was living on steamed fish, steamed vegetables and brown rice. I avoided everything - no oil, no spices, nothing of the good stuff," added the self-confessed foodie.
Imran struck gold with his debut movie "Jaane Tu… Ya Jaane Na" in 2008. However, he couldn't repeat the same success story with "Kidnap" and "Luck".
Considering its youth appeal, "I Hate Luv Storys" looks similar to "Jaane Tu…" But Imran doesn't agree. "The tone and treatment of this one is very different from 'Jaane Tu…' This is a little glamorous and toned up movie."
Speaking fondly of his co-star, he said: "Sonam and I hit it off really well right from the beginning. We were doing rehearsals together and we really started to know each other. Our style of working was quite similar. Professionally, she complimented me and I complimented her very well."
The story revolves around Jay and Simran, who are complete opposites when it comes to romance. While Jay doesn't believe in love, Simran swears by it and is quite filmy when it comes to love. In the film, both of them work for a well-known director who specialises in grand romantic potboilers.
Imran says it was a conscious decision to do ths light-hearted film. "When I came out of shooting 'Luck', I was really sick of action, thrill and darkness and I wanted to do something that was really light and fun. I was actually looking for a script like that and this one was apt as the entire tone was very irreverent. So on any given day and moment of time, we were doing things that were really cheeky and really fun."
The actor was also tipped as the next gay icon when pictures from the movie's photo shoot appeared for the first time."
"I am not really sure where that came from and how it came but who cares? If people like me, better… if people like the film, all the better."
"I Hate…" takes pot shots at Karan Johar's own romance films.
Imran said: "The kind of movies the director (in the movie) makes is inspired from Karan - how Karan makes grand movies on a grand scale, but the character is not actually based on any one director.
"We have taken a public image of how people perceive directors and we make fun of that. The idea is not to make a caricature or spoof or anything. That is not the intent. Our intent was always to make a fun, romantic comedy."
Imran's other future projects include his uncle Aamir Khan's home production "Delhi Belly".