Indian reality TV goes rural with 'Desi Girl'
By Radhika Bhirani, IANS
Wednesday, April 14, 2010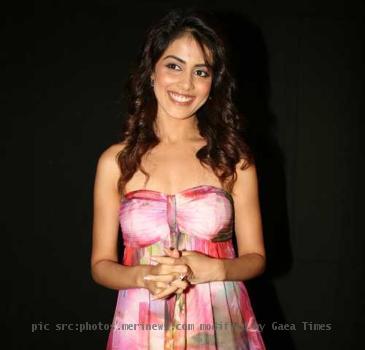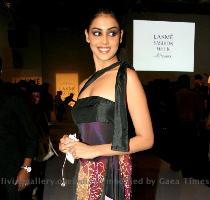 NEW DELHI - Milking cows and making cow dung cakes - reality content on Indian television gets a rural makeover with Imagine TV's new show "Desi Girl" where eight glamorous celebrities will be seen doing all this and more in a village.
Village based fiction shows like "Bandini" and "Kashi" on Imagine TV and "Balika Vadhu" and "Na Aana Iss Des Laado" on Colors have been the flavour of the small screen nowadays. But with "Desi Girl", the channel is attempting to experiment with the genre in the non-fiction space.
"This reality show is an extension of the wave of rural themes popular on fiction content these days. We thought why not bring it to the non-fiction space and show the real aspects of a village since we have been trying to strengthen our base of non-fiction offerings," Shailja Kejriwal, executive vice president (content), Imagine TV, told IANS over phone from Mumbai.
The show will be shot in Sialba Majri - "a fairly less conservative village" in Punjab. As per the show's format, the participating celebrities will stay with the families in the village.
Turn by turn, each celebrity will undertake everyday tasks of the villagers such as milking cows, making cow dung cakes, cleaning the house, cooking food for the family, etc in a bid to prove that they aren't just glamour and style icon but also have it in them to be a true 'Desi Girl'.
Last year, UTV Bindass had come up with a show "Big Switch" that required celebrity children to give up their comfortable lifestyles to fulfil the dreams of slum children. But Kejriwal says their show is not close on the heels of "Big Switch", which was hosted by actress Genelia DSouza.
Big Switch was in a set made to look like a slum. Here, celebrities will be actually living out of a village. So even to get their cup of coffee, they would first have to milk the cow every morning like villagers do for their everyday needs, she said.
Earlier also, elements of rural India have found place in reality shows such as Chak De - Shehar Di Kudiyan Te Galli De Gunde, which had city girls competing with small town boys on the dance floor. But a full-fledged reality show based out of a village is a first time concept in India.
Desi Girl, to be hosted by popular actor Rohit Roy, will see glamour girls like Sambhavna Seth, Kashmera Shah, Roshni Chopra, Monica Bedi, Anmol Singh, Rucha Gujarati, Ishitta Arun and Aushima Sawhney.
These girls were chosen on the basis of their popularity, lifestyle and public image, says Kejriwal.
Our first preference was to get those girls who would be gung-ho and game for living in a village in such heat. Not everybody can last in these situations. So we got those who were happy being in a village. Then we wanted known celebrities who are neither meek nor aggressive. Thirdly, we wanted those who have a glamorous image in the public eye and lead comfortable lifestyles in a city like Mumbai.
The basic idea was to show a collision of two worlds - Mumbai and a small village in Punjab, she added.
Apparently, the villagers were extremely receptive and warm to the idea of hosting a reality show with these celebrities in their space.
People in Punjab are known for being the bade dilwale (large hearted). They are fairly less conservative than a village in Bihar or Rajasthan. After conducting a recce in most places, we found Punjab as a natural choice. They were very warm and are excited about having to share their homes with celebrities, said Kejriwal.
The launch date of the show hasnt been decided as yet.