Vin Diesel, Paul Walker sign up for Fast and the Furious 5
By ANI
Saturday, February 6, 2010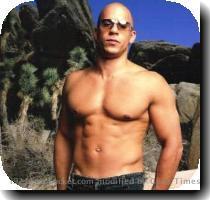 LONDON - Vin Diesel and Paul Walker are set to star in 'Fast Five', the fifth installment of 'The Fast and The Furious'.
According to Daily Variety, the two stars have signed a new deal with Universal Pictures executives.
Also, director Justin Lin and producer Neal Moritz are on board, reports the Daily Express.
The shooting is set to begin later this year.
The movie scheduled to release in 2011. (ANI)