Nicole Eggert Becomes Plump
By Tias, Gaea News Network
Monday, January 10, 2011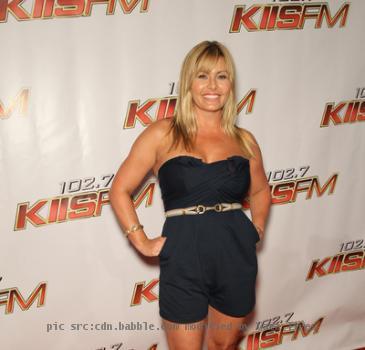 more images
LOS ANGELES, (GaeaTimes.com)- Remember the four sensuous ladies who saved the lives of people, in the very popular television series, "Baywatch"? Well, for all those "Baywatch" aficionados out there who gazed at the blonde beauties during the late night show, this news might just bring down the sizzling effect they used to experience. Nicole Eggert, the former "Baywatch" as well as "Charles in Charge" beauty is no longer that slim and trim that she used to be. She has gained weight and a spoof video on the internet is a proof to that. Maybe being a mother of one is taking a toll on her.
On Sunday evening, Nicole Eggert hit the headlines amongst the netizens because of her most talked about new screen venture "Funny of Die". Here she is seen to portray a comic role. As she spoke in length about the venture, she took every opportunity to make fun of her "new figure". While she discussed about her new comedy segment, she was asked about her all new look, to which she replied that "Real women gain weight". Looks like she is taking great pleasure in the fact that she has become plump. The spoof video shows her in a red bikini, which she wore during her "Baywatch" times. Not even for a single moment did this actress seem as if she was unhappy with her "fat" figure. She enjoyed the situation, that people are getting a glimpse of a different side of her.
Nicole Eggert turns 39 this month, and it looks like her new figure is her birthday gift this year. The video which shows two drowning men in search of a perfect lifeguard, change their plans completely as soon as they see her. Will her all new comic role, she seems to be over the moon.