'Khelein Hum Jee Jaan Sey' Releasing Today
By Arnab Ghosh, Gaea News Network
Friday, December 3, 2010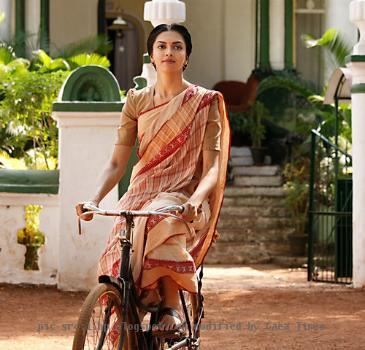 more images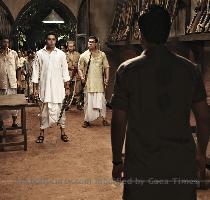 more images
MUMBAI, INDIA (GaeaTimes.com)- 'Khelein Hum Jee Jaan Sey' is the latest on screen venture from ace filmmaker Ashutosh Gowarikar who enthralled the viewers earlier with highly-acclaimed flicks such as "Lagaan" and "Swadesh." In the recently released patriotic flick, he tells the moving story of the Chittagong Uprising, a glorious but nearly forgotten chapter in the freedom movement of India. The plot of the film has been adapted from Manini Chatterjee's celebrated book 'DO and DIE: The Chittagong Uprising 1930-34′. Set near the sleepy and peaceful port of Chittagong in the undivided Bengal, the revolution began which woke up the entire nation in 1930. In this film, the filmmaker shows how a group of 64 fearless revolutionaries mostly teenagers were inspired by a fearless school teacher to lead a number of calculated attacks on the British empire that created sensation and made history.
Actress Deepkia Padukone sheds her so-called glamor girl image in this film and she looks really nice in her de-glam look. Abhishek Bachchan gives an understated performance as the leader of the group. However, many critics have reiterated that the first half of the film drags to an extent and it is mostly about planning the series of attacks and readying the group of teenagers. In the second half, however, the film changes pace and the actions take place. The tragic and moving finale of 'Khelein Hum Jee Jaan Sey' is its strength.
It is too early to say how the film 'Khelein Hum Jee Jaan Sey' will fare at the box office. The director had hit the bull's eye with 'Lagaan' but 'Swadesh' which got rave reviews was a box office dud. At the box office, the film will have to battle it out with RGV's 'Rakht Charitra 2′ and the latest 'Narnia' flick.