Jane Fonda, 72, reveals she 'recently had plastic surgery'
By ANI
Thursday, September 9, 2010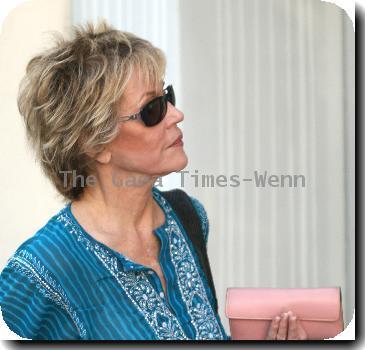 WASHINGTON - Oscar-winning actress James Fonda, 72, has admitted in a candid interview that she recently went under the knife.
"I recently had plastic surgery. It was a hard decision to make, and I decided if I'm going to do it, I'm going to tell the truth," US Magazine quoted Fonda saying in an interview on Entertainment Tonight.
"I'm writing a book about aging, so I can't write that book and not say I've had plastic surgery. And you know, I just decided it was for me-I don't want to have bags under my eyes that make me look tired, and so forth and so on," she added.
Fonda admitted that she had always paid special attention to her physical appearance.
"I have, in my life, been obsessive about exercise, about most everything. But one of the good things that happens when you get older is everything comes into perspective," she said.
"I have a new hip, I have a new knee, and I'm going to soon be be bionic. If I don't stay active my body stops functioning." (ANI)