Abhishek at wits' end about Rakhi gift for sis! (Movie Snippets)
By IANS
Saturday, August 21, 2010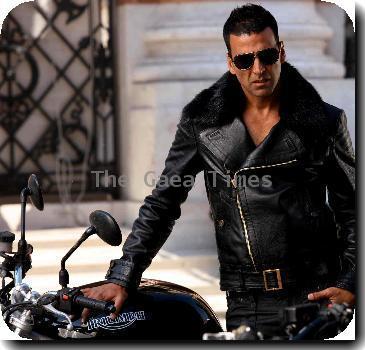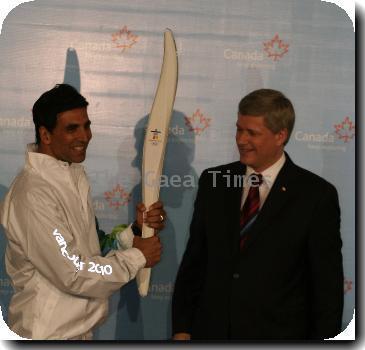 NEW DELHI - Bollywood actor Abhishek Bachchan is confused about what to gift his elder sister for Raksha Bandhan Tuesday.
"Rakhi is just round the corner. Most stressful time for all brothers! What do we get our sisters? Is there anything in the material world that represents our love for them? (side note to all the guys - don't try this line on them, I have and it crashed and burnt!)," Abhishek posted on his Twitter page.
The actor is wondering how his sister Shweta Nanda, who lives in New Delhi, will emotionally blackmail him.
"Only if we could get away with… 'I love you very much didi. The world is such a wonderful place, stress free'. But then comes the guilt trip - 'I handmade this rakhi just for you'. And that's it! You're finished! Am pretty sure my sister is going to do just that very soon," quipped Abhishek.
-*-
Vindu gets godfather in Akshay Kumar
More than his victory on "Bigg Boss 3″, it is his association with Bollywood star Akshay Kumar that is spinning gold for actor Vindu Dara Singh.
Vindu has been struggling in Bollywood for a long time, but ever since Akshay has taken him under his wings, lady luck is smiling at him.
After working in "Kambakkht Ishq", Vindu became good friends with Akshay, who advised him not to feature in small roles in TV serials and small budget films.
Vindu even shared screen space with Akshay in Sajid Khan's "Housefull", and is now teaming up with him again for Anees Bazmee's film "Thank You".
The actor has flown to Toronto, Canada, to shoot for the film, produced by UTV Motion Pictures.
"Thank You" also features Sonam Kapoor, Bobby Deol, Irrfan Khan, Celina Jaitley and Rimi Sen. It will release next year.
-*-
Mugdha likes being spooky!
Actress Mughda Godse, who played a possessed girl in her recently released film "Help", says she is enjoying the fact that people are getting spooked by her.
Sources said her family members and cousins have been calling her up and telling her that they keep seeing her possessed character Pia's ghost in their dreams and get scared out of their wits.
Her fans too have been writing to her and saying that they keep seeing her face in their dreams and so have sleepless nights. And Mughda is loving it!
"Yes, I have been getting a lot of calls from people saying that they are seeing the ghost in their dreams. Well, if I am coming in people's dreams and spooking them out, then I think it's a compliment for me. After all, that is the whole purpose of a horror movie," she said.