China to import Hollywood thriller 'Inception,' offering lucrative market to the global hit
By Min Lee, AP
Tuesday, August 3, 2010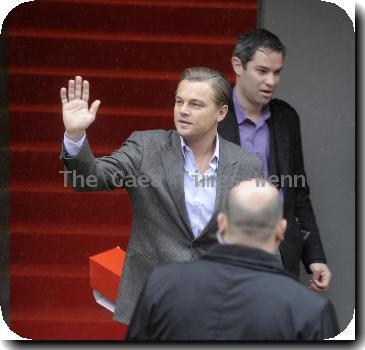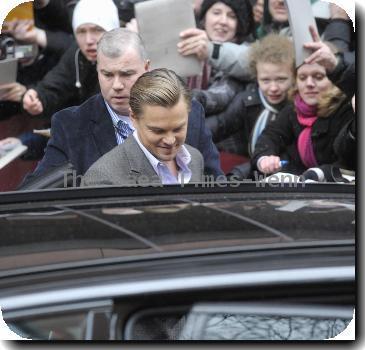 China to import hit sci-fi thriller 'Inception'
HONG KONG — Christopher Nolan's "Inception" will be released in China, the country's film importer said Tuesday, giving a lucrative foreign market to a sci-fi thriller that already has become a global sensation.
China Film Group will give the Warner Bros. production one of its coveted 20 annual slots for revenue-sharing imports, Yuan Wenqiang, an executive who oversees imports for the state-owned company, told The Associated Press in a phone interview. The 148-minute film has already cleared Chinese censors, he said.
China splits revenues with foreign studios on 20 of their movies every year — a rule that effectively limits the country to 20 foreign blockbusters a year. It buys the rights to other lesser-known foreign films at flat rates.
Yuan said he didn't know the release date. China Film Group's distribution department couldn't immediately be reached for comment. Calls to the company went unanswered. Warner Bros. didn't immediately respond to an e-mail seeking comment.
Chinese media reports gave conflicting dates. The news website Sina.com said Sept. 21 in a report last week, but another website, Sohu.com, said Wednesday the date had been advanced to Sept. 2.
"Inception," which is also being released in IMAX format, will face off against a slew of Chinese-language blockbusters in September — Zhang Yimou's "The Love of the Hawthorn Tree" (Sept. 16), Andrew Lau's "The Legend of the Fist: The Return of Chen Zhen" (Sept. 21) and the John Woo-produced "Reign of Assassins" (Sept. 28), both kung fu thrillers, as well as Tsui Hark's "Detective Dee and the Mystery of the Phantom Flame," Sina.com reported.
Despite the rapid growth of the Chinese box office, it still lags behind American ticket revenues. But the recent success of James Cameron's sci-fi epic "Avatar" proved that Hollywood blockbusters can generate earnings on the same scale in China as they do domestically. The global box office champion of all-time raked in a massive $204 million in the country earlier this year, compared with nearly $750 million in the United States.
Hollywood's leading trade association has lobbied Beijing for better access for years, but the Chinese government hasn't budged. A World Trade Organization ruling in December urged China to let foreign movie studios distribute their movies in the country on their own — but didn't address the annual import quota. Beijing has promised to comply by March 2011.
Starring Leonardo DiCaprio, Ken Watanabe, Marion Cotillard and Ellen Page, "Inception" follows a team of brain-tapping experts who are hired by a Japanese businessman to influence the thinking of the heir to an energy conglomerate. It has made $193 million in the U.S. and $171.5 million overseas as of Sunday, according to the box office tracking website Box Office Mojo.
The film was released in the semiautonomous southern Chinese territory Hong Kong on Thursday, earning $2 million as of Monday in the former British colony, said Ponnie Leung, a Hong Kong-based publicist for Warner Bros.
Warner Bros. decided not to release Nolan's last blockbuster, "The Dark Knight" in China in 2008, citing "cultural sensitivities" to the movie. Studio executives were likely worried that its plot of Batman capturing an ethnic Chinese criminal in Hong Kong would offend Chinese censors.