Kutcher disappoints Demi Moore
By IANS
Saturday, June 5, 2010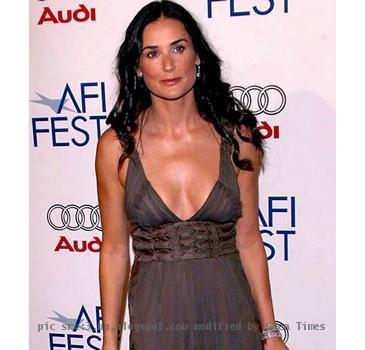 LOS ANGELES - Hollywood actor Ashton Kutcher has disappointed his actress-wife Demi Moore by failing to maintain the toned physique he worked up for his new movie "Killers".
The 32-year-old, who plays an undercover assassin in the movie, worked hard to tone his body but says it isn't practical to maintain it for very long, reports aceshowbiz.com.
"Unfortunately… I kind of wish that I hadn't (let her see the movie) because now she expects (my body) to look like that and it doesn't. You can't maintain that. That's not possible," said Kutcher.
"I disappoint her every evening. I walk in to get ready to go to bed and she's just, 'Oh'. She says, 'You know what that's capable of, you're not living up to your potential'," he added.
"Killers", which also stars Katherine Heigl, premiered in Los Angeles Tuesday.