Now Indian version of 'So You Think You Can Dance?'
By Radhika Bhirani, IANS
Friday, April 23, 2010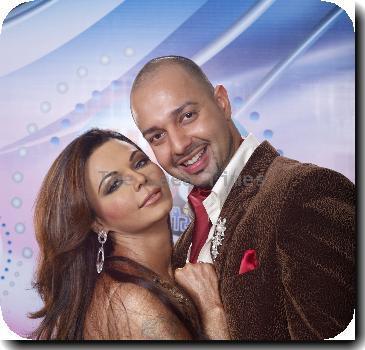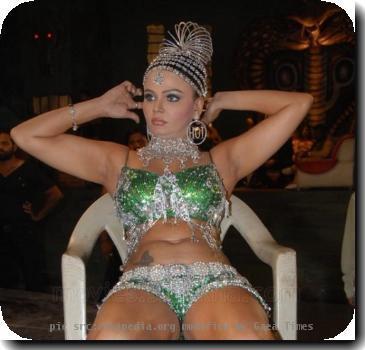 SIALBA MAJRI - After a slew of internationally popular shows making their way to Indian television, American dance reality show "So You Think You Can Dance?" is also set to get a desi twist on Imagine TV very soon.
"We have been doing very well on the reality TV space with new and different formats. So we are making all efforts to strengthen our position through that. We are bringing down a massive dance show. Basically an Indian version of 'So You Think You Can Dance?'," Nikhil Madhok of Imagine TV told IANS.
The show is known for getting ace salsa, ballroom, hip hop, contemporary, jazz, ballet and many other types of dancers on one stage.
While the Indian version will be in tune with the original format of the show, whether the title will be changed to something more "desi" is a decision that will be taken in due course.
"For now, we are going to say 'So You Think You Can Dance? Now in India' but we should be able to decide and announce something about it in five to seven weeks from now," added Madhok, who was here to announce the launch of new reality show "Desi Girl".
"Desi Girl", which will go on air later this year, has eight celebrity women who will undertake everyday tasks of the villagers such as milking cows, making cow dung cakes, cleaning the house and cooking food for the family to prove that they aren't just about glamour and style but also have it in them to be a true 'Desi Girl'.
Meanwhile, the channel is also planning to bring on the second season of "Raaz…Pichhle Janam Ka" and the third season of their infamous 'Swayamvar'.
Though Bhojpuri star Ravi Kishan has confirmed that he will make a comeback on the next season of "Raaz…Pichhle Janam Ka" which took many people back into their past lives, Madhok says nothing is finalised yet.
"Ravi worked very well for us last time and we will be more than happy to have him back on board, but no decision has been taken yet. Shooting schedules have to be worked out and accordingly, we should come up with something around the second half of August," he revealed.
There is also a strong buzz that after the 'Swayamvar' of item girl Rakhi Sawant and Rahul Mahajan, the channel is going to hunt for a spouse for a popular cricketer.
"We won't take any names. But yes, we are in advance talks with a cricketer. We are also in talks with two Bollywood actors and one Bollywood actress. Let's see who gets a chance this time," said Madhok.
He said no matter who the celebrity bride or groom would be in the next season, the channel will ensure that it eventually ends with a marriage on screen - just the way it happened with Rahul Mahajan, son of slain BJP leader Pramod Mahajan.
"We realised that there was a lot of disappointment among viewers when Rakhi did not get married in the finale of her 'Swayamvar'. But they didn't feel cheated when Rahul fulfilled his promise of taking his 'dulhaniya' home. If we don't continue the format, the audience won't stay," he said.