Williams Laughs Off Australia Jibe
By WENN
Thursday, April 1, 2010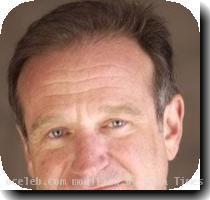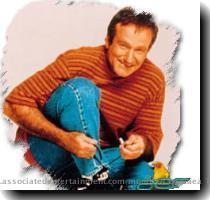 ROBIN WILLIAMS has apologised to Australia's Prime Minister KEVIN RUDD for mocking the country's citizens - and invited the politician to a strip club to smooth out their spat.
Williams caused a stir after branding Australians "English rednecks" during a recent appearance on a U.S. talk show.
Rudd hit back by suggesting the Mrs. Doubtfire star should "go and spend a bit of time in Alabama" - but Williams has laughed off the feud with a sly reference to Rudd's infamous visit to an exotic dance club in 2003.
Speaking to Australian radio DJs Hamish and Andy, he said, "I was just there for two weeks. Every time I've been in Australia it's been wonderful. I love it down there.
"Mr. Rudd, I apologise. It's linguistics. I would like to modify my terminology and say 'English good old boy' (instead of English rednecks). If the term redneck is offensive, forgive me, sir. Please let me come back to Australia without a cavity search, and if not, I'd love to go to a strip club with you in New York."
Rudd caused a stir when it emerged in 2007 that he had visited a strip joint in the Big Apple four years previously.