'Rann' is a men's film: Ram Gopal Varma
By Joginder Tuteja, IANS
Monday, January 4, 2010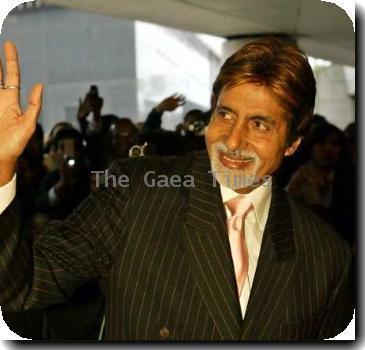 more images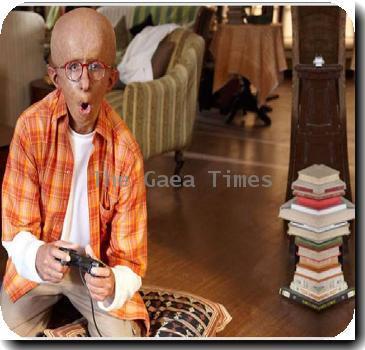 more images
MUMBAI - Director Ram Gopal Varma describes his forthcoming movie as a "men's film" and says it was natural for Amitabh Bachchan to spearhead the show in the promos of the movie.
Rann is one such film which despite accommodating a dozen odd characters still has Big B (seemingly) dominating the frames. If promos are any indication, Amitabh Bachchan would be clearly spearheading the entire show, despite the fact that one does catch a glimpse or two of other important characters played by cast which is principal/supporting or established/younger.
This is why one wonders- when other designated leading men like Ritesh Deshmukh and Sudeep (seen earlier in Varma's 'Phoonk') are clearly playing second fiddle to Bachchan, where does that leave leading ladies like Gul Panag and Neetu Chandra? For the two actors, Rann was a mega project to be a part of, both from the subject as well as strength standpoint. Now that the film's release is just a few days away, do they feel short changed because of limited visibility that they have gained en route to the unveiling of 'Rann'?
Pat comes a denial from Gul who has always been known for choosing her roles quite carefully and hence has done only a handful of films in her six year long career. "Just because the promos aren't quite giving out my role in the film, it is untrue that I have a minimal presence in Rann. I believe it is good promotion because so many times it happens that promos put you all over but when people walk into the theaters, they are left searching for you. At least that's not the case here, so you should better wait and watch before arriving at any conclusion," says Gul who has traditionally steered away from any controversies. No wonder, the case isn't any different in case of 'Rann'.
Further elaborating upon the confidence that she has in Varma and the way she has been projected in the film, Neetu says, "Mr. Varma is a brave director and he makes films in a way that he wants them to be made. He is quite courageous. Moreover, as an actor I had a selfish interest as well. Everyone wishes to work with Big B at least once in his or her career and I am fortunate that I got this chance at such an early stage of my career. With so much going in my favour, I can't be cribbing about limited space in the film's promotional plans."
While his leading ladies aren't showing any signs of complain, one wonders what does Ram Gopal Varma have to say about his biggest and hugest multi starrer till date? For someone whose last star studded affair, Sarkar Raj, was a reasonable success with the coming together of Bachchan family, would he be denying the fact that it is Bachchan whose role seems to be most dominant in Rann?
"But isn't that obvious," questions back Ram Gopal Varma, "With the kind of personality and the stardom that he enjoys, it is but natural that Bachchan would be spearheading the entire film. Women are supporting characters in Rann which is indeed a men's film. They may not be directly involved in the conspiracy or the entire drama that ensues in Rann but they definitely bring in a humane aspect to the proceedings."
"Every other character is important; otherwise it wouldn't have found a place in the film. There won't be any character that would feel short changed or left out in the film", assures Ramu.
With the entire team of Rann seemingly a happy family, Neetu brings on a smile while concluding, "People will walk in for Rann for various reasons. For some it would be the the Big B factor; for others it would be Ramu at the helm of affairs. For us actors too it works as a great platform because you are not just compared to your female co-star but also all other actors who have distributed screen time. A huge setup like 'Rann' benefits all because there is something for everybody."
-Sampurn Media