WASHINGTON - American actress Katie Holmes has been bitten by the stage bug, for she has decided to take up dancing lessons with hopes of competing on a U.S. TV talent contest.
LONDON - She may not even know how to eat a chocolate croissant properly, but three-year-old Suri Cruise seems to have become the world's youngest supermodel after catching the attention of top designers queuing up to dress her.
LONDON - Katie Holmes has lashed out at "spiteful" rumours claiming that her marriage to Tom Cruise is on the rocks, insisting that "enough is enough".
LONDON - Hollywood superstar Tom Cruise will launch a recruitment drive for Scientology church in Australia.
LOS ANGELES - Actress Katie Holmes says that she misses intimate moments with husband Tom Cruise because of their busy schedules.
LOS ANGELES - Singer-actress Lindsay Lohan has got a role which was supposed to be done by Katie Holmes in the movie The Other Side.
WASHINGTON - Katie Holmes kept her tears from pouring while reading out a soldier's memoirs during a rehearsal for the annual Memorial Day concert.
NEW YORK - Actress Katie Holmes participated in the 20th anniversary of the National Memorial Day Concert to honour war veterans. The 29-year-old along with her All My Sons co-star Dianne Wiest Sunday paid tribute to Jos Pequeo, a staff sergeant, severely injured during a tour of duty in Iraq. She shared his story and that of his mother Nellie Bagley and his sister Elizabeth, reported people.com.
WASHINGTON - Hollywood actress Katie Holmes' stint in Broadway has inspired her husband Tom Cruise so much that he is contemplating making a foray in a Broadway play. When Holmes acted in Arthur Miller's 'All My Son's, Tom was a frequent visitor, and that is when he realized that he would like to participate in an onstage performance. Sources revealed that he really liked the play, and would like to experience it later in life.
MELBOURNE - 'Mission Impossible' star Tom Cruise reportedly unhappy with his wife Katie Holmes focusing more on her career than considering having another baby.
LONDON - Hollywood actress Katie Holmes wore a dress she had designed herself for the annual White House Correspondents' Association dinner.
MELBOURNE - The Australian arm of the Church of Scientology are eagerly awaiting the arrival of Katie Holmes, and her husband Tom Cruise to welcome the devotees "with open arms".
MELBOURNE - Hollywood actress Katie Holmes will be flying to Melbourne very soon to film her forthcoming flick 'Don't Be Afraid Of The Dark'.
Holmes will spend her entire summer in Australia working on the multi-million dollar production.
LONDON - Hollywood actors Brad Pitt and Angelina Jolie are the most powerful celebrity couple on the planet, according to a new study.
WASHINGTON - American actress Katie Holmes is all set to star in Miramax Films' "Don't Be Afraid of the Dark", whose script has been written by Guillermo del Toro and Matthew Robbins.
WASHINGTON - Nicole Kidman has claimed that she did not criticise ex-hubby Tom Cruise in a recent interview, and that her quotes about their relationship were "months old" and "taken out of context".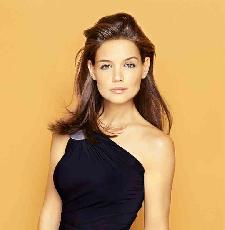 The second and third Mrs. Tom Cruise, Nicole Kidman and Katie Holmes seem to have no issues with each other.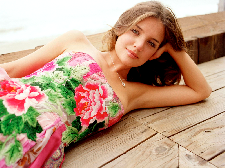 Tom Cruise's wife actress Katie Holmes is facing a period of grieving in her personal life.