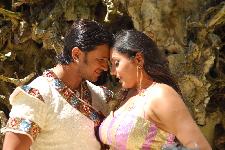 Anushka made high waves with 'Arundhathi', now it's the turn for actress Namitha to strike the same with 'Jaganmohini'. The film's trailer was launched by producer L. Suresh and Kalaipuli S Dhanu received the first copy. Actor Raja, actress Namitha, actress Nila, producer H. Murali, Abhirami Ramanathan, actor Sarath Kumar and many celebrities were present for the occasion.
Premonition, Final Destination and more of those genres had vividly influenced debutant Bharathan to make 'Azhagiya Tamizh Maghan'. Despites, the film failing to make huge collections; 'Ilayathalapathy' Vijay was appreciated for his bold attempt of enacting in dual roles as a hero and antagonist.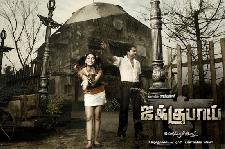 You've got to believe this… K.S. Ravikumar has been one such filmmaker who completes his projects within record time. Be it superstars or newcomers: he doesn't compromise with any hurdles that come along the way of filming schedules. He has directed almost all leading actors Rajnikanth, Kamal Haasan, Vijay, Ajith Kumar, Sarath Kumar and others.
This should really dash down the hopes of every buff of 'Chiyaan' Vikram, who are eagerly waiting for his release of 'Kanthaswamy'. It nearly took couple of years to complete the shooting and recently Kalaipuli S Dhanu confirmed about releasing it on August 15 on the occasion of Independence Day.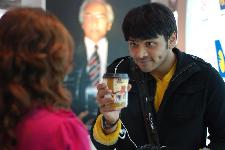 Remember Manoj Kumar? This cute looking guy is none other than the son of Tollywood's 'collection king' Mohan Babu. Manoj made his debut in 'Nenu Meeku Telusa' that was later dubbed in Tamil version as 'Ennai Theriyuma'. The film did moderately well at the box office and Manoj had more fans following him over here in Chennai.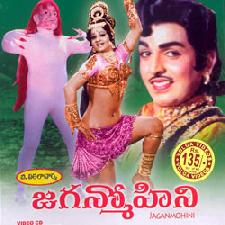 Years back in time, Tollywood's filmmaker Vittalacharya far-famed in making films based on 'fantasy' delivered a grandiloquent blockbuster 'Jagan Mohini'. The film released in 1978 did an extraordinary business in both Telugu and dubbed version of Tamil. Trade analysts have marked that the film made big collection in box office more than the flicks of superstars NTR and ANR. Yesteryear actress Jayamalini made a stunning performance as a beautiful girl and well as a vampire.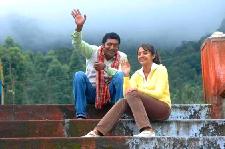 Prakash Raj, the most versatile actor of South Indian film industry is often ennobled as Jacks of all trades. Emerging from theatre group, the actor made his onscreen debut with 'Duet' in negative role and later continued performing similar characters. Gradually, he was successful with some prominent roles and later established himself as protagonist. Almost, his every production turned to be a box office hit receiving critical acclaims.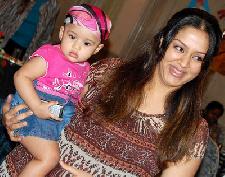 After her marriage, actress Jyothika didn't grace over any special occasions. But in recent times, she has been spotted vividly in several events. One such juncture was 'cultural day celebration' at Holy Angels School at Thyagaraja Nagar. She was present along with director K.S. Ravikumar (who directed her in 'Thenali' and 'Saravana') for this function.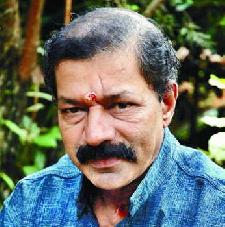 Perhaps, you can term it as a deplorable period for film industry as we have been witnessing the demise of eminent personalities in a short time. On June 28, ace filmmaker Lohithadas, aged 54, breathed his last due to cardiac arrest. Then, after a month on July 29, actor Rajan P Dev died after prolonged illness of high sugar level. Now, it's actor Murali (55) who passed away last night at a private hospital. Closer sources revealed that the actor had suffered from high diabetes over a long time.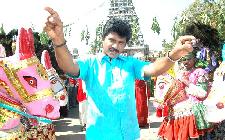 In this era, where filmmakers are stepping into the shoes of actors, lyric writer Pa. Vijay attempted for the same endeavor. His debut film 'Thai Kavyam' was shelved due to unknown reasons while his recent release 'Gnyabagangal' won him appreciation for the decent performance.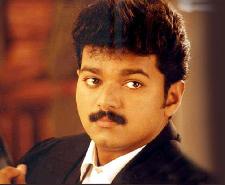 Couple of years back, a dozen of defamation cases was lodged against actor Vijay for the wrong-portrayal of advocates in his film 'Sivakasi'. The film 'Sivakasi' released before 3 years has a particular sequence where the advocates are put down with harsh dialogues. Much aggravated, Tamil Nadu Advocates Association had filed different defamations against producer A.M. Rathnam, director Perarasu and actor Vijay.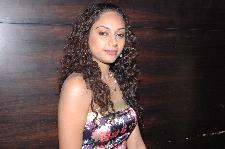 Music Review- Thiru Thiru Thuru Thuru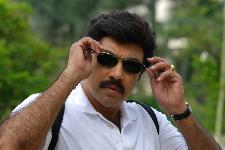 Very few actors make a successful endeavor in film industry. Well, Sathyaraj isn't an exception gaining good appreciations over these years. Now, the actor has decided to get along with interestingly exceptional roles. It was more illustrious with some of his previous films- 'Periyar' and 'Onbadhu Roobai Nottu'. His forthcoming film 'Sinam' features him in the role of a CBI officer on the hunt of serial killer in Thailand.
Ace filmmaker Gowtham Menon is well known for completing projects with accordance to preplanned schedule. Right now, the director is busy shooting for three films simultaneously- 'Chennaiyil Oru Mazhaikalam' and another untitled film based on psychological thriller. Meanwhile, Gowtham seems to have signed the deal with Nagarjuna's son Naga Chaitanya, who makes his debut with 'Josh' hitting screens in August.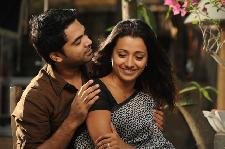 Actor Silambarasan, who often got stuck in controversies, seems to have closed off for a peaceful life. Indeed, the actor has dropped his plans of portraying himself in roles of 'anti-hero' and 'psychotic' nature. It's more evident with his forthcoming film, 'Vinnaithandi Varuvaaya'.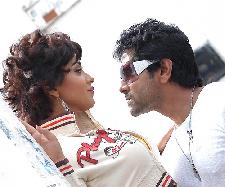 Ooh Here comes the biggest star-spangled event of this season. Producer Kalaipuli S Dhanu has cleared all the rumors about the release of 'Kanthaswamy'. He confirms that by all means, the film will get released on Independence Day (August 15). The previous night will have star-studded red carpet premiere where actor Vikram and producer Kalaipuli S Dhanu have invited Bollywood celebs. Closer sources have revealed that Abhishek Bachchan and Aishwarya Rai seem to have accepted the invite as they've been filming together with Vikram for 'Raavana'. It will be the first-ever red carpet premiere to be telecasted live on a leading satellite channel.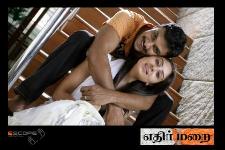 Banner- Escope International
Looks like 'Ultimate Star' Ajith Kumar himself were perplexed over finalizing the director for his 50th film. Of course, when the entire tinsel town is much waiting for the crème de la crème team, the actor has to strain on finalizing the right crew. Earlier, there were more buzzes about Venkat Prabhu wielding megaphone for his 50th film that was supposed to be produced by Ashok Amritraj. Later, SJ Suryah and Murugadoss were pulled under spotlights. Patently, both the filmmakers denied the rumor as they had already signed for up for other films.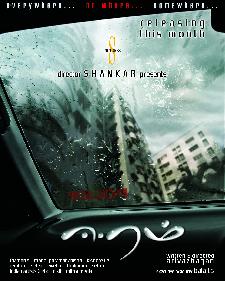 Director Shankar has been simultaneously producing three films- 'Anandhapurathu Veedu', 'Eeram' and 'Rettaisuzhi'.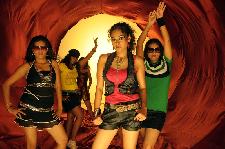 Thiru Thiru Thuru Thuru- Mirthful romantic entertainer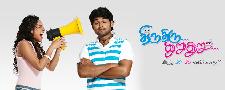 Padmashree Kamal Haasan, who has completed shooting 'Unnai Pol Oruvan', is quite busy penning script for another flick to be produced on a big budget. Amidst of this, he has been constantly making his presence over film events. Be it a hotel inauguration or a car rally, Kamal Haasan graces the occasion, just on a phone call invite.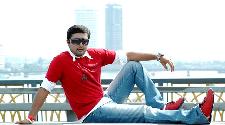 Looks like Prasanna has been ridden with bad luck, as the actor has been losing out more offers. Earlier, he had signed up for a film titled 'Naikutty' produced by VZ Durai but he stepped out due to unknown reasons. The scenario happens to be much similar to another film 'Bale Pandiya' directed by Siddarth Chandrasekar, as Prasanna has been replaced by 'Vennila Kabadi Kulu' fame Vishnu in lead role.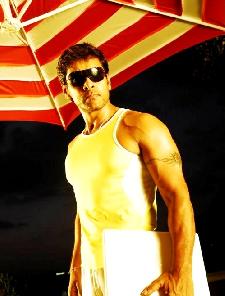 It nearly took a decade for this actor to top-the-charts and finally make it bigger than expected. Actor Vikram is making the headway to greater success from all his films. Well, it's not just his ardent fans, but the entire town is eagerly looking out for his forthcoming release 'Kanthaswamy'. The film is getting released this month with 900 prints simultaneously in Tamil and Telugu (Mallanna).
Pandiraj, who recently shot to fame with his debut directorial 'Pasanga' has no boundaries for his happiness. The young filmmaker has not witnessed an overnight success in a long time.
Production- RMA Factory
Direction- Yuvan
Star-casts- Yuvan, Madhu Sharma, Shesanth, Nitish Kumar, Shabi, 'Kadhal' Dandapani, Mayilsamy and others.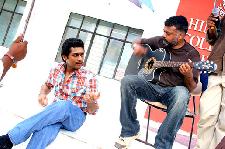 56th South Indian Filmfare Awards happened to be a glitzy star-spangled occasion as the entire South Indian Film Industry made its presence. It was a hand-in-hand combat between Kamal Haasan (Dasavatharam) and Surya (Vaaranam Aayiram) for fetching the titles of 'Best Actor'. Finally, Surya made it through the honour of being felicitated with 'Best Actor' while Parvathi won 'Best Actress' for her astounding performance in 'Poo'.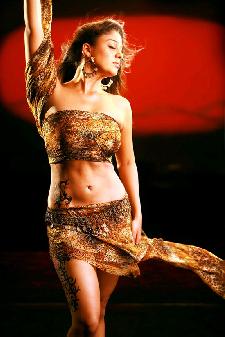 These days, Mani Rathnam's 'Raavana' has been hitting the headlines. Apart from the lancinating mishaps, Mani Rathnam's casting of actors happens to be sensational.
Mozart of Madras and Academy Award Winner A.R. Rahman yesterday inaugurated Apollo Children Hospital. On the occasion; A.R. Rahman said, "I am much fascinated with top-notch features of this new pediatric hospital that has wide range of departments, and is equipped with highly proficient doctors and a friendly environment for Children. I wish these earnest efforts of Apollo Groups will yield a sense of class to everyone who comes here for treatment."
Anthony Yaar– Refund your tickets
Looks like Mani Ratnam has been perpetually prone to misfortunate, ever since he ventured into the filming of his bilingual flick 'Raavan'. Right from Day 1, the ace filmmaker has been exposed to obstructions. Earlier, he was supposed to sign a deal of Rs.150 Crores with a top-notch production house but they later backed off. Also, Forest Department of Kerala imposed many restrictions that dissuaded Mani Ratnam, and he opted for other location.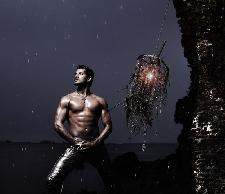 Bollywood's alluring missy Tanushree Dutta pairs up with Vishal for his forthcoming film 'Theeradha Vilaiyaattu Pillai'. The film is produced by Vishal's elder brother Vikram Krishna under the banner of GK Film Corporation. He had earlier produced Vishal's 'Chellamae', 'Sandaikozhi', 'Thimiru' and 'Thoranai'.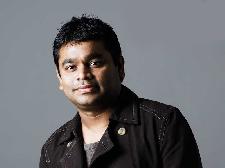 Probably, the six-and-half year old Alim would utter the quotations of Jim Valvano when he fetches biggest awards in future. 'My father gave me the greatest gift anyone could give another person, he believed in me.'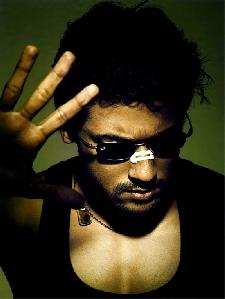 Cinematographer-turned-Filmmaker K.V. Anand made a grand statement with 'Ayan'– his biggest box office hit. Recently, there were rumors about remaking 'Ayan' in Hindi with Salman Khan in lead role. However, K.V. Anand clarifies saying, 'We had never thought about remaking the film in Hindi.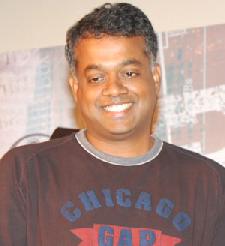 It was all termed to be a rumor until Gowtham Menon himself confirmed about directing Vijay's film. Director Gowtham Menon laid his hand on 'resurgence of Tamil cinema' by making Hollywood-inclined led flicks.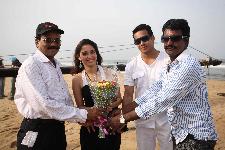 Kannan, once an assistant to director Mani Ratnam made his directorial debut with 'Jayam Kondan'. With the film winning him appreciations, he was offered to remake Bollywood blockbuster 'Jab We Met'.