"I hated him when mother pampered him more or when father patted him more. But all was forgotten when I easily convinced him to sign my remark diary in school days." There is no different sibling story from this. Though it is a love-hate relationship, there is no other bond as strong, as of a brother-sister.
IIT-ian turned actor Kunal Bhatia is all set to deal with women emotions onscreen in 'Sajan Ghar Jaana Hai'. Blessed to have two women by his side in the very beginning of his career, Kunal surely does not seem to be the gawky nerd one might typically imagine him to be. He gets candid in an interview and talks about his life, before and after 'Sajan Ghar Jaana Hai'.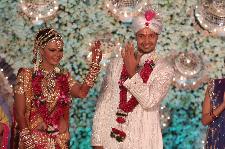 What is the reason for the delay in marriage?
Priyanka Chopra, one of the top actresses of Hindi Film Industry talks about the importance of educating the girl child, female infanticide and foeticide. The actress also mentioned about the great respect for the people like Kalpana Chawala, Sania Nehwal and Sania Mirza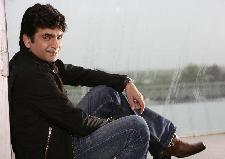 Bad boy Raja Chaudhary came in light for his notoriety and now when he wants to clean his tarnished image, producers would not let him do so, as they are all set to capitalize on the bad-boy in him.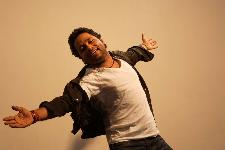 KAILASH KHER tells JYOTHI VENKATESH there is no longer the need for mautajgiri for singers and actors as far as films are concerned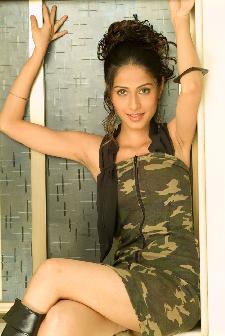 The question on a man-woman friendship has always remained unsolved. Some say they can be "just" friends and others say it is not possible. Hum Tum which was inspired from Hollywood film When Harry Met Sally, gave witty reasons on why a man and woman cannot be 'just' friends. So on the occasion of Friendship Day we decided to call-up our telly stars on TellyCafé and ask them what they have to say on- Ladka Lakdi kabhi dost nahi ho saktein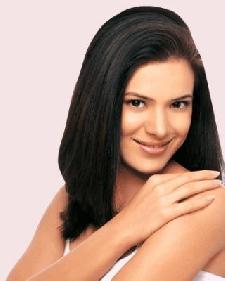 Urvashi Sharma is all geared up to come back, with a bang! Beginning her career with none other than the Kings of suspense-thrillers Abbas-Mustan two years ago, this pretty girl disappeared somewhere behind the Naqaab as she vanished from the scene. "While signing Naqaab I had inked a 3 film deal with the producer Kumar S Taurani. However, I felt I was simply wasting my time after one year, for Taurani sahab could not find a suitable script for me. So, we eventually broke the contract on amicable terms. Meanwhile, I did a Telugu film which was a hit down south. And now, I am flooded with films which are going to release this year," says Urvashi.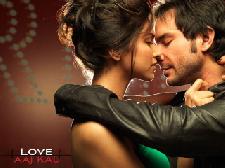 The highly talked about Imtiaz Ali's Love Aaj Kal has surpassed the expectations of one and all with a terrific beginning across all multiplexes. The film has generated 70 percent to 80 percent business alone from the multiplexes on the first day. Love Aaj Kal boasts of 20-28 shows every day at all renowned multiplexes despite sad opening at single screens.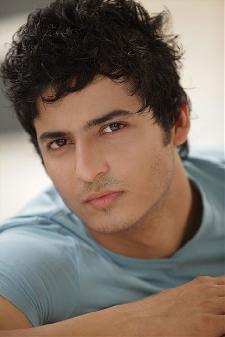 "I'll be there for you, when the rain starts to pour.
By Ms. Shivani Prabhakar
How many times have we looked at the hype and the gloss surrounding a film and surrendered to the cause of increasing the inflow of its ticket sales? How many times have we been mesmerized into thinking "what a cool film!" and gone ahead and jostled in front of the ticket windows? Well all that glitters…is not a good film. There are umpteen numbers of glaring examples in front of us today. Producers pushing for promotions, stars making a bee-line on reality shows and events to promote their film, and marketing agencies jumping on the bandwagon trying to extract their piece of the pie from an ever increasing film marketing budget. Alas, none of these tactics prevail if the film is not worthwhile in its content.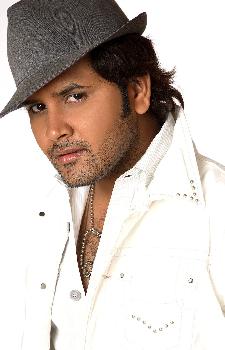 This playback singer does not need any introduction. His magical melodious voice takes everyone in trance. Nothing succeeds like success, then be it Kajra Re, Jash-E-Bahara or Guzzarish he has proved he is here to stay. Winning IFFA and Radio Mirchi awards for the best playback singing says it all for this ultra-talented singer. Javed Ali in an interview talks about his experience so far and of course, about his latest achievements IFFA and Radio Mirchi award.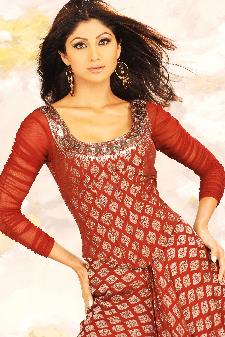 They say 'Behind a successful man there is a woman'. Somehow our tinsel town cries out a different equation- in Bollywood 'Behind a fashion-queen there is a Rich Sugar Daddy.' Who effectively takes care of all her bills, and efficiently pays them all on time!
Love Aaj Kal has undoubtedly created enough buzz to ring the bells in cine-goers heart. Wonder, what the unique selling point of the film is The clichéd words from the makers of Jab We Met- Imtiaz Ali, the groovy music or Saif and Deepika's anticipated promising jodi or last, but not the least the veiled newcomer paired opposite the Sardar Saif.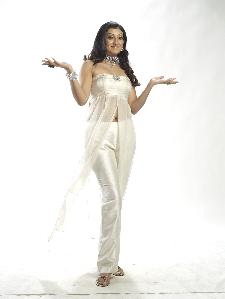 Goddess of tears and tragedy is now paving her way to comedy. Juhi Parmaar aka Kumkum made her viewers cry for years, till the seven-year-itch got better of her and turned-on her funny bone; now she swears by comedy.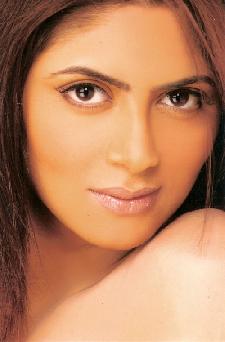 Kavita Kaushik famously known as Chandramukhi Chautala gets candid in an interview and talks about FIR and her character.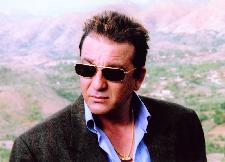 This guy needs no introduction! Sirf naam hi kaafi hai!
By Joginder Tuteja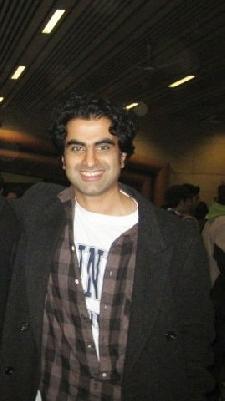 By Joginder Tuteja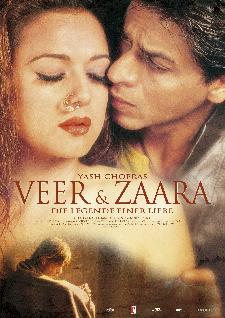 The charm of folk songs in Bollywood seems to be everlasting. How can anyone forget the famous tunes of 'Naine lad jayiye hai', 'Bichua', 'Chalat musafir' who have a special place in the hearts of many. Bollywood composers have become innovative with each passing era. However, the tinge of folk lyrics and music is something one cannot escape. Latest is the song from the forthcoming release Love Aaj Kal titled Aahun Aahun, which has created a lot of buzz. Gaddi Te Has Bol Ve Na Jind Saddi Ron Ve originally sung by Shaukat Ali Sahib, the folk singer of Pakistan and then by Punjabi folk singer Madan Maddi. Let's peep into the recent past and list down some outstanding numbers with a tinge of folk lyrics in it.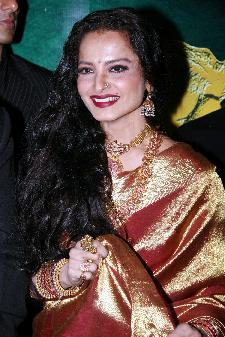 More than talent, it is the overall oomph factor of an actress that is responsible to make it big in Indian cinema. And to win this personality contests, Bollywood wannabe babes just need to pass 3 criteria- looks, looks and yes, looks!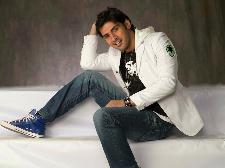 By Joginder Tuteja Horror genre and Louis Wilson go hand in hand. After making HO SAKTA HAI, his next horror film '8′ has been announced. The film stars Sameer Dattani and marks the debut of Sheena Nayar.
The cute little Urmi of Aathvaan Vachan, Vinny Arora has made it big with her entry in Rajan Shahi's Swarg on Colors. She is playing the role of Gyatri, a very cultured girl who is bit naughty and full of positive energy.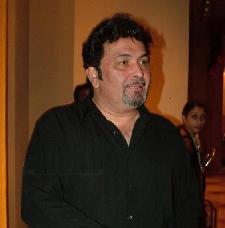 The favourite lover boy of Bollywood fans for over decades, Rishi Kapoor will next be seen in Imtiaz Ali's Love Aaj Kal. Here is a brief tête-à-tête with the veteran star.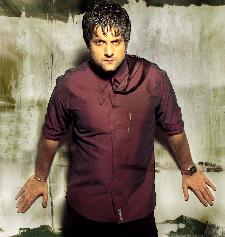 Fardeen Khan who recently finished shooting for Rohit Shetty's All The Best is now looking forward to his next titled Acid Factory. Fardeen, who has now got over the loss of his father, is now trying to complete his films and is looking forward to quite a few releases this year. We caught up with the actor looking dapper in a black suit at his film Acid Factory's first look unveiling event.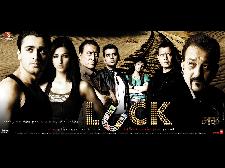 At last Bollywood box-office collections get lucky with the much awaited multi starrer action-thriller Luck. Hype over high tide, might have prevented cine-goers in Mumbai to enter cinema halls, despite the beginning of week-end. Therefore, affecting almost 40 percent of the opening collections for LUCK.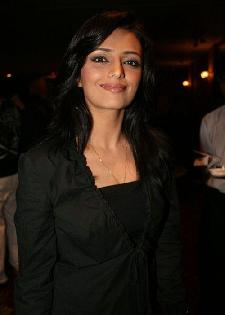 "In the journey of discovering yourself it is important to read other people's experiences, stories and ideas," conveys Roshni Chopra. Let's hear it from the young lady about her journey of seeking experiences and ideas.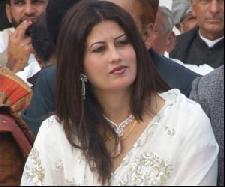 Nobody in the jungle possessed the popularity of her kind. Entire nation sympathized with Fiza while she was constantly howling to media against her husband. She had one of the most dramatic separation from her politician husband. This gives 'Iss jungle..' enough reason to rope her in the show, though she has nothing to do with glam world. But sadly, Janta could not sympathies with her anymore when they saw her arguing on the fall of a hat in the stormy jungle.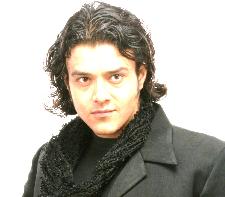 Teree Sang, maybe a kidult love story that tells the story of an unplanned teenage pregnancy; but the actors playing their part are not so unaware and seem pretty mature and grounded when it comes to their real life. Catching up with Anirudh Dave, who makes his 70 mm debut with Teree Sang, we find out how different Teree Sang experience was for him.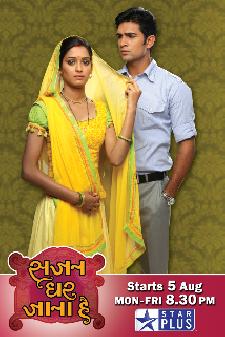 Star Plus with Shashi and Sumit Mittal is all set to telecast their new venture Sajan Ghar Jaana Hai from 5 August at 8:30 pm. With this, there will be a change in timings for Balaji's show Kis Desh Main Hai Mera Dil.
Our tinsel town celebs have always been upbeat about the latest trends. Interestingly, to keep up with the ultra-glamorous life-style they don't compromise to become a trend-follower. To top it all, if it pleases your ladylove then to follow blindly is a smart way to go about it. Of late, our Duggu yani Hrithik Roshan was eyed joining the bandwagon of tattoo-flashers, by carving the tattoo of the name of his better-half Suzanne Khan Roshan.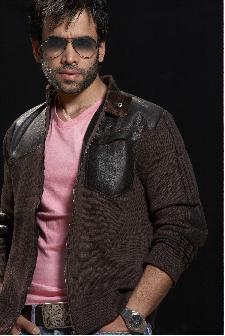 By Joginder Tuteja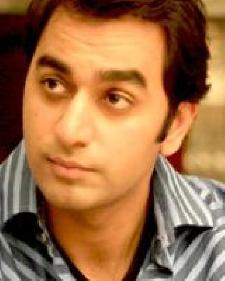 He aspires to make it big on his own. The journey has begun for Anubhav Anand, with no Godfather to rescue him from a setback. He is all set to play the game of fortune and fame with his debut venture as an actor, producer and a scriptwriter. Christened, Perfect Mismatch, his film also has Nandana Sen as his love interest along with Anupam Kher, Boman Irani, Ranjita Chakravarty and Sheel Gupta. The film directed by Ajmal Zaheer Ahmad will hit the silver screen tomorrow that is July 24.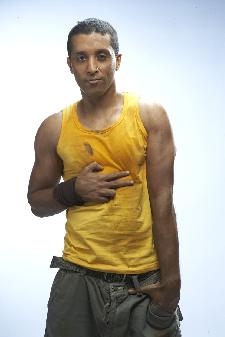 Indo-Canadian Hip hopper Ishq Bector is the first celebrity to get out of the Malaysian jungle. He has expressed the desire to go back to the jungle in an interview and also shared his experience on the show. He is soon to out the video of the rap song he composed during his stay in jungle.