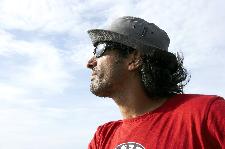 By Subhash K Jha
By Subhash K Jha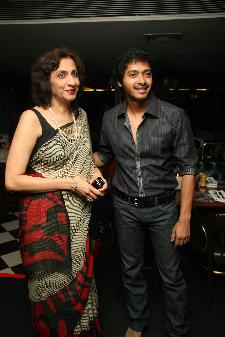 One of the most happening pubs of the Mumbai Suburbs, Firangi Paani Rest-O-Pub introduced Live Rock Band performances for every Thursday on Thursday April 2nd late evening with the live performance of rock band Fahrenheit, a 6 person band that specializes in playing Pop/Modern, Classic Rock and Rock n Roll.
Shreyas Talpade came in solo and got immersed in a tête-à-tête with Firangi Paani bosses. While he preferred to not have a drink, he was seen enjoying the wide variety of starters on offer. Tulip Joshi came in with boyfriend Captain Vinod Nair and preferred to sit in a quiet corner. Shreyas however, left early due to a prior commitment.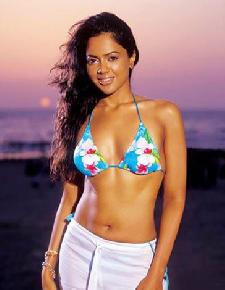 Sameera Reddy appears to have gone in for a complete makeover having lost a lot of weight off late. Her transformation however is for a film she is doing with Nagesh Kukunoor titled, Yeh Hausla.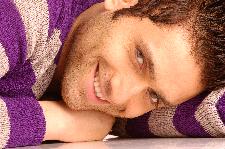 Be it the troubled Daya of Gangster or the wily Vikram of Hazaaron Khwaishein Aisi, actor Shiney Ahuja is known for his intense performances. Well, his histrionics have captured the attention of well-known Hollywood producer James Ordonez, who has signed Shiney for his directorial debut, 'Silver Cord'. Shiney will be playing an American in his Hollywood debut film unlike many other Indian actors. We spoke to the actor to know more his foray into Hollywood.
Latest Tweets
Bollywood
perfumaniac

Wait I think I just finished reading a Bollywood movie script...or a B Hollywood flick? I'm pretty sure this is a movie

pritishnandy

Thats why twitters so important. Real people can voice real opinions. Tho nothing stops Bollywood producers from corrupting twitter too.

film_awards

Top Bollywood Directors: Sudhir Mishra-Director with a difference: His other awards include National Film Award for Best https://url4.eu/qbLI

mi_net

Bollywood | 'De Dana Dan' is just nonsensical entertainment https://bit.ly/5LJmmn

mi_net

Bollywood | Ravi Kishaan excited about 'Ravana', past life https://bit.ly/923UKW

pritishnandy

Now Bollywood producers show righteous anger when people on twitter put out their genuine views or RT independent reviews. Why? Caught out?

mi_net

Bollywood | Sonu Niigaam unveils 26/11 anthem for Mumbai Police https://bit.ly/5bZU0p

Halyma

Check this video out -- FLOD09- Bollywood For Fun https://www.youtube.com/watch?v=qzgukPzXAms Thanks @linda2916 camerachick!
Latest Friend Feeds
Bollywood
halyma

FLOD09- Bollywood For Fun

sathishmohanrao

1 videos matching: "bollywood kiss" were found by Magnify.net... https://mastimovies.magnify.net/search/search=schedule%3A6WX3RCGJC9HZTYL8

palz

Hot Bollywood Actress And Model Bipasha Basu

intellibitz

get your face on a bollywood poster https://bit.ly/5amejj #bollywood #mumbai #bombay

intellibitz

Being bikini babe not my goal: Shenaz Treasurywala: VJ-turned-actress Shenaz Treasurywala, who plays a simple, .. https://tinyurl.com/ykncnmn

intellibitz

Shaan and Hariharan sing for Crackers: Shaan and Hariharan have joined hands with director Anil Goyal to tackle.. https://tinyurl.com/ylxws82

intellibitz

Ravi Kishan excited about Ravana, past life: The film world and the small screen now excite actor.. https://tinyurl.com/ya385an

intellibitz

Gerard Butler wants to marry, but fears commitment: London, Nov 28 (IANS) Scottish actor Gerard Butler wants to.. https://tinyurl.com/y8wz8qv

intellibitz

Snoop Dogg wants to replace Oprah Winfrey: London, Nov 28 (IANS) Hip-hop star Snoop Dogg wants to take over Opr.. https://tinyurl.com/yau7354

tinylogin

Bollywood Corner: Ajab Prem Ki Gazab Kahani Full Music Video

tinylogin

Bollywood Corner: Death Race Java Mobile Game

tinylogin

Bollywood Corner: Download De Dana Dan- Music Videos (Avi Fo

tinylogin

Bollywood Corner: Windows XP Professional SP3 Corporate May

tinylogin

Bollywood Corner: Kurbaan- Full Music Videos (Avi Format)

tinylogin

Bollywood Corner: POP PC Optimizer Pro 4.5.41

tinylogin

Bollywood Corner: Blu 2009 Full Videos Download

tinylogin

Bollywood Corner: Mobile Java Games (Huge Collection)

tinylogin

Bollywood Corner: De Dana Dan (2009) /Full Music Videos/Avi

sameerb

Real Bollywood (blog)Being bikini babe not my goal: Shenaz TreasurywalaReal Bollywood (blog)Mumbai, Nov 29 (IAN.. https://bit.ly/5AluhJ

sameerb

Real Bollywood (blog)Ravi Kishan excited about 'Ravana', past lifeReal Bollywood (blog)Mumbai, Nov 29 (IANS) Th.. https://bit.ly/68q8WS