"Power Ranger Samurai" Premieres
By Reema, Gaea News Network
Tuesday, February 8, 2011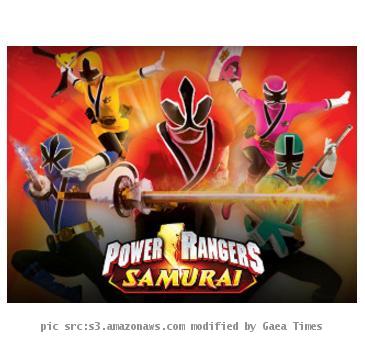 more images
LOS ANGELES (GaeaTimes.com)- "Power Ranger Samurai", one of the most popular children's program was premiered on Nickelodeon, on February 7. The nineteenth season of this power packed action cartoon was quite well received by the younger and the older fans of the show, who were all more surprised with the very new theme of 'Samurai', that would last for two more years.
"Power Ranger Samurai" kicked off with its very first episode, "The Team Unites". It has 45 more episodes to go, with the promise on the part of the producers, to bring something more exciting with each episodes. In the very first episode, Jayden, Kevin, Mike, Emily, and Mia, meet their first challenge, as the city is threatened by the powerful villain, Nighlock Rofer, who wants to raise the water level of the Sanzu River, to destroy the city. Considering the strength of the good doers are no where near to that of Nighlock Rofer, they all got set to train themselves harder, in order to combat the villain and save the city, for which, they finally succeed. The episode not only introduced each of the characters with their unique traits, but also established a very strong footing for the show. One of the sources, who watched the episode, said that no matter how old he is, he would still continue to love the show. Another said, that this new season is even more exciting and he just loved it.
Executive vice president of programming for Nickelodeon, Pete Danielsen said that this show has the legacy of adventure and action with a sci-fi approach for several years. With the introduction of "Power Ranger Samurai", he wants to remain true to this statement. Elie Dekel, the president of Saban Brands, is very happy to get merged with Nickelodeon, that is bound to assure more popularity.
Filed under:
TV Previews and Reviews
,
TV Show Synopsis
,
Television
,
World
Tags:
California
,
Elie Dekel
,
Los Angeles
,
Nickelodeon
,
Pete Danielsen
,
Power Ranger Samurai
,
The Team Unites
,
United States