Sarah Shahi Adores Danny DeVito
By Reema, Gaea News Network
Friday, January 21, 2011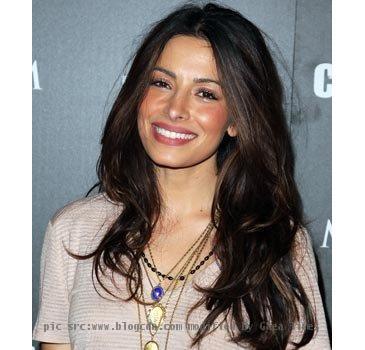 more images
LOS ANGELES (GaeaTimes.com)- Sarah Shahi, the 31 year old actress, who started her career as a Dallas Cowboy cheer leader, disclosed one of her cutest secret to a reputed tabloid magazine. She said that she had a huge crush on, the ace comedian, director and actor, Danny DeVito.
Sarah Shahi said that she has been having this huge crash on the actor, ever since she first saw him on "Taxi". She also added, that it is the weirdest thing to say, but that is what she felt about him. No wonder, many people along with the actress must have gone crazy about Danny DeVito, when they saw him acting and cracking jokes. However, that was not all that the actress spoke about. She also gave a curtain raiser about her role in her new television show, "Fairly Legal". She described her show as a wise blend of "Law And Order" and "Sex And The City". Then she termed it as an "Anti-Law Law Show". Sarah Shahi, plays the lead role of Kate Reed, in "fairly Legal", that premiered on January 20 in USA Network. The show is about a woman, who is trying to manage both her career and her personal life, top complicate her life a little more than expected. This is because, she is having a tough time dealing with her boss, who also happens to be her step mother, while at the same time, she is undergoing a very turbulent relationship with her husband, who is also a lawyer like her. She said that there is a great "Character Dynamic" in this new comedy drama.
Apart from Sarah Shahi, "Fairly Legal" also stars, Virginia Williams, who plays her step mother and her new boss, Michael Trucco, who lays her husband and Baron Vaughn, Kate Reed's silly assistant. What the actress loves the most about the show is the wardrobe selections of all the characters, which are designed by Alexander Wang and Phillip Lim.
Filed under:
Celebrity Facts
,
Celebrity Wisdom
,
Entertainment
,
Media
,
News and Gossips
,
TV Previews and Reviews
,
TV Show Synopsis
,
Television
,
World
Tags:
California
,
Danny DeVito.Saeah Shahi
,
Fairly Legal
,
Los Angeles
,
United States
,
Virginia Williams