Lamar Sally Engaged To Sherri Shepherd
By Madhusmita, Gaea News Network
Wednesday, January 5, 2011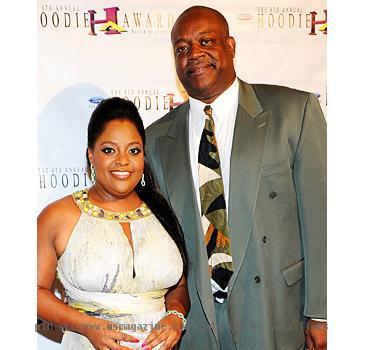 more images
LOS ANGELES (GaeaTimes,com)- The co-host of "The View", Sherri Shepherd got engaged to her beau Lamar Sally, a television writer. The couple got engaged in December 26, 2010 during Christmas holidays. Sherri Shepherd's representative confirmed the news to the media and also the actress took to the social networking site to announce the news and share her happiness with her fans on Tuesday. The couple, who has been dating for over a year, plans to exchange vows in August in Chicago.
Sherri Shepherd's friend Niecy Nash also stated in the homepage of her social networking site that the television personality is engaged to Lamar Sally. Niecy Nash's fiance Jay Tucker introduced the couple about a year ago in one of the parties. Niecy Nash, hence, jokingly said that she is all set to start her new career as a match maker! Sherri Shepherd said that she will share her experience and the details of her engagement ring when "The View" returns on television on Monday. The representative of the actress issued a statement where he stated the intrinsic details of her engagement.
Sherri Shepherds's representative stated that the couple arrived at Lamar Sally's home in Los Angeles after their trio from San Diego. Sherri Shepherd was surprised to see that the home was decorated with lights. Her dog was wearing a beard and a hat and her favorite dish was on the table. Sherri Shepherd was also amazed to see a "tiny little box" nestled in the middle of her favorite dish. Lamar Sally took the ring and proposed her for marriage. The friends of the television writer said that before proposing Sherri Shepherd for marriage, Lamar Sally took permission from her 5 year old son Jeffrey.