Biggest Loser Meal Plan In Spotlight
By Arnab Ghosh, Gaea News Network
Thursday, December 16, 2010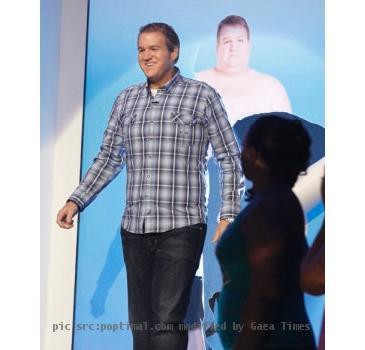 more images
LOS ANGELES (GaeaTimes.com)- Ediet which is a food delivery service provider is becoming popular with the success of The Biggest Loser, a food based reality show. The meal plan of Biggest Loser has also become popular these days. The company has said in a statement that the participants of the show have been eating the meals at their homes to shed weight and hike their prospects of winning the contest. Patrick House who owns this season of the show was also full of praise for the meal plan. The winner said in his statement "I don't have to stare at my cabinets trying to figure out what to eat. I don't have to weigh food or measure". He was overweight at 400 pounds before taking pat and after the contest he became only 181 pounds, which is quite a feat.
The company eDiets has a number of meal plans meant for people with various types on constitutions and body weight. The plans begin at $2-0nfor a day. For a week long plan one has to shed $148. It offers three meals everyday along with a snack and delivery charges are also included. Cathy Cox who is the eDiets testimonial manager that Biggest Loser meal plan was made with inputs from leading nutritionists and dietitians. Now the New York residents can have the meals delivered at their homes.
The eDiets Biggest Loser meal plans mix calorie controlled food with a healthy exercise regimen. The other contenders of the show The Biggest Loser also liked the meal plan and some of them said they found it tasty. The meals offered by eDiets can be customized too.