Emma Watson Topless Kiss going Viral Over the Web
By Turjo, Gaea News Network
Friday, November 19, 2010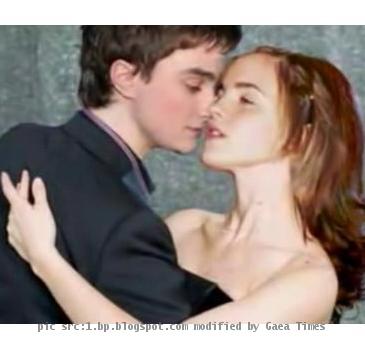 more images
LONDON (GaeaTimes.com) — If something is getting more popular over the internet than the search for Harry potter And the Deathly Hallows part 1 release, is the kissing scene of Emma Watson with Danniel Radcliff while being topless.
20-year old Emma Watson reveals all about a scene in the movie
which sees Hermione and Harry (played by Danniel), have a 'topless' kiss. She admits that it was made tricky after producers told her at the last minute that the kiss was to be topless. While Emma is calling the whole kissing experience as 'awkward', Harry Potter star Daniel Radcliffe shares a different opinion calling it as 'vigorous and enjoyable'.
Emma was heard quoting -
I forgot how full-on it was until I saw the movie, and I was like, 'Blimey, where did that come from?'It was really full-on.
But she also vouched that Danniel is one hell of a good kisser. She is ready to vouch for that.
This being a rather snog-heavy flick, Emma Watson's kiss with Radcliffe wasn't her only bit of onscreen hanky-panky. She also had to kiss co-star Rupert Grint in the second part of the film, which too proved to be just a bit awkward.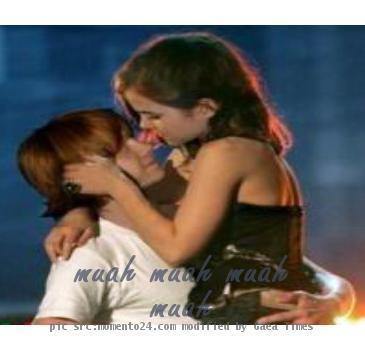 more images
So, it seems that the seventh installment of the franchise Harry Potter has become quite adult. It is not at all "only" for the kids this time. What do you say folks?