Oman Hosts "The Amazing Race"
By Naiwrita Sinha, Gaea News Network
Monday, November 15, 2010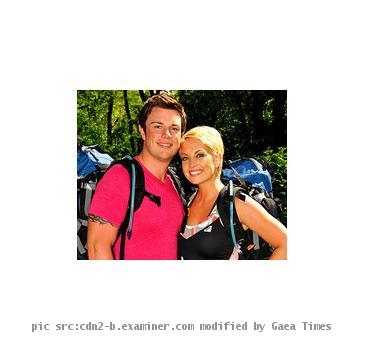 more images
Muscat, Oman (GaeaTimes.com)- Oman was chosen as the host for "The Amazing Race" in the 8th episode of its 17th season. This time it was full of enchantment and excitement as the contestants landed in Oman from their previous destination St. Petersburg. The show took a hilarious turn when Chad and Stephanie missed out their scheduled flight as a consequence of their sleeping activity. This was something that a couple was seen doing for the first time in the history of the show. Later in the day the couple added a romantic edge to the show.
Although late by one hour and fifty-two minutes the couple added a twist in the turn when they reached Oman early than the second flight. This added to the disappointment of fellow contestants Jill and Thomas and as the show proceeded a tough competition followed. The task began in Burj Mubkhara fort and lend an aura of enchantment when the contestants had to hunt for the magic lamp so that they could find Aladdin's ring in which some contestants did have problem.
Later on they had to divulge on the water table and wedding table tasks where teams had to choose any one and all the contestants were seen choosing the previous task. Although Jill and Thomas were the first ones to arrive after the successful completion of their tasks but then the couple had broken the rule of the game by paying a cab driver to lead them to their spot. There was a close competition between Nat and Kat and Gary and Mallory with the later ones getting eliminated in the Oman episode.