'Unstoppable': A Roller Coaster Ride
By Arnab Ghosh, Gaea News Network
Sunday, November 14, 2010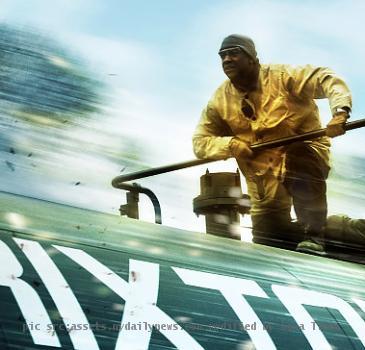 more images
LOS ANGELES (GaeaTimes.com)- Veteran Hollywood actor Denzel Washington is back in action with 'Unstoppable' which can be described as a relentless and inescapable thrill ride through its entire length of 98 minutes. Directed by Tony Scott, the film deals with an unmanned massive locomotive carrying a huge amount of toxic cargo that has been let loose by mistake in the countryside of Pennsylvania. The film is possibly inspired by the real life incidents that took place in 2001 in Ohio. The hell ride begins when Ethan Suplee who plays a careless railroad employee accidentally lets loose the cargo train. The unmanned train reaches full throttle and goes out of control.
Denzel Washington plays the character of Frank Barnes, a veteran engineer slapped with voluntary retirement. He is paired with Chris Pine who plays the role of conductor Will Colson on another cargo train for routine trip. The duo initially do not get along well with each other. There are some good camera work and moments of sheer suspense in the film. The engineer with the rookie conductor plans to stop the unmanned train heading towards a devastating collision course. The company executives in the meantime debate about how much loss they will incur if the train crashes rather than thinking of ways to stop it by any means. 'Unstoppable' has been reportedly made at a cost of $100 million.
'Unstoppable' also has some sub plots along with the massive unleashed train. Denzel Washington as always puts in a restrained and compensable performance. The story does not have anything new to offer but the acting of the lead actors and excellent camera work are worth watching.