Michael Jackson Embroiled in A Thriller Over Who Sung His Latest Song
By Shaon, Gaea News Network
Monday, November 8, 2010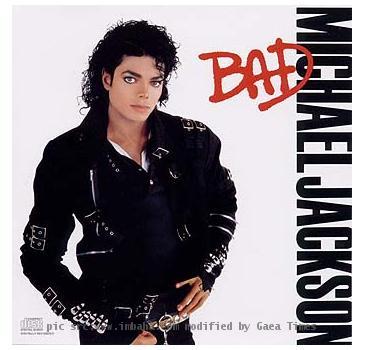 more images
LOS ANGELES (GaeaTimes.com) — There is a pot of money to be made out of performers who are dead. If recent allegations are to be gone by Sony has entered the hallowed realm of exploiting a fan's sentiment to rake the big dough. Michael Jackson's unfinished posthumous album named Michael is reaching its release date some terrible controversies have raised there heads.
The first posthumous Michael Jackson Single "Breaking News" has been frankly panned and all of a sudden the industry is abuzz with the talks that Michael may not have sung the song after all. The half completed album was recorded in 2007 and will release on the 12 of December. TJ Jackson, the son of Michael's brother, Tito has went on record saying that the songs are fake.
There's many MJ vocal impersonators. Some better than others. But there is only ONE Michael Jackson. Deceptively merging shady vocals with MJ samples (from prior MJ records) will never fool me. Why they would ignore the obvious, look the other way and rush a suspicious track that was NEVER on my Uncle's radar is beyond me. I'm disgusted, disappointed and saddened. And before the media starts to smear our name, just remember we are COMMITTED (as our Uncle Michael always knew) to protect his name and his amazing legacy he worked his whole life for. We have nothing to gain and we know they will try to drag our name through the mud. But we know how much he valued his legacy and his fans. And cheating either is unacceptable. "Lies run sprints, but the truth runs marathons
What's more he even named a suspect for committing the crime.
Sounds like Jason Malachi to me too. The vibrato is a dead give away that it's not my uncle. Fans, I am so sorry you were put through this.
He also said on his twitter account that he had asked for the original files but they have reportedly been deleted. However he said that there are his uncle's songs in the album that would receive his support.