Lil Wayne Released, Tweets Picture
By Madhusmita, Gaea News Network
Sunday, November 7, 2010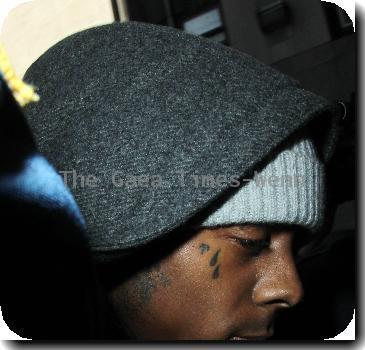 more images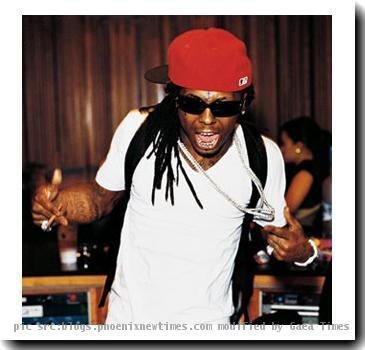 more images
HOLLYGROVE (GaeaTimes.com)- The "Young Money" founder Lil Wayne was released from prison on Thursday but the media outlets are already abuzz with the news that the famous rapper may find it hard to keep to the terms of his probation. A reputed media source reported that Lil Wayne is released on condition that the "Lollipop" singer should not "consume" or drink any "substance containing alcohol" for the next three years. However, hours after his release, the world saw a picture of the rapper on a social networking site where Lil Wayne is enjoying a cigar and he sat next to an empty "cognac" glass.
However, Lil Wayne aficionados are of the opinion that the "Lights Out" singer was not seen drinking from the glass and hence there is no proof of it. The rapper will require to submit a regular drug and alcohol testing during his probation period. Lil Wayne served eight months in prison as he was charged with illegal possession of weapons. "I Am Not a Human Being" singer is also barred from associating with anybody engaged in criminal activity or who has a criminal record without any written approval from the law enforcement officials. The media reports that if he is found violating these terms and conditions, then he would again be send back to jail. The media outlets reported that right after he was released, Lil Wayne headed to New Orleans to watch the game between Miami Heat and New Orleans Hornets.
Lil Wayne tweeted last morning where he stated that "Live a Lie" as it is "Better off dead". After Lil Wayne was released, "Young Money" President Mack Maine said that they are "celebrating life" and trying to pick up where they left from. However, he also mentioned that the rapper would hit the studio soon after they finish their parties.