Monster Mash Song, A Great Song For Halloween
By Naiwrita Sinha, Gaea News Network
Saturday, October 30, 2010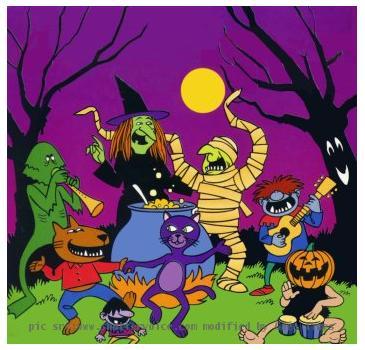 more images
LOS ANGELES (Gaea Times.com) There is nothing like good music to add flavor to any season, and Halloween is no exception. There are many types of songs and videos about Halloween available on the web. However, Monster Mash Song is highly popular among people and is a must have for Halloween tomorrow. Monster Mash Song was released in 1962, in the month of August, and became the number one song on the Billboard Hot 100 chart in October, just in time for Halloween. It is known as one of the best known songs by Bobby "Boris Pickett". Along with Monster Mash, Diary of a Madman, Elvira, Funeral March and thriller are others songs that are well suited for the occasion.
The song is liked for the its ghoulish and upbeat tone, and brings out the essence of fun on Halloween. The lyrics of the song are very descriptive and paint images of monsters dancing around and having fun. It is great for kids as the tone is not frightening or terrifying. The idea for the song came to Bobby "Boris Pickett" while doing an impersonation of Boris Karloff and since its release in 1962, Monster Mash Song has gone on to become a part of the Halloween tradition.
However, a site gives another five great songs for those who are bored of Monster Mash Song. The site says that Monster Mash Song is great but is older than the Mummy and moldier than a swamp zombie. The five songs recommended by that site are "Sixteen", "Bees", "The Boogie Monster", "Do They Know It's Halloween" and "Frankenstein". Play these songs along with the traditional Monster Mash Song for a great Halloween party.