Angelina Jolie's Bosnian war film gets a go-ahead
By ANI
Monday, October 18, 2010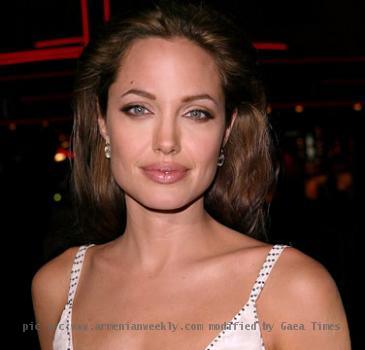 more images
WASHINGTON - Angelina Jolie's directorial debut 'Romeo and Juliette' that seemed to be in political trouble earlier, is now expected to get a new permit to film in Bosnia.
"We were promised by the Ministry of Culture that the permit will be issued on Monday. It was supposed to be done on Friday, but now it is sure to happen on Monday," ABC News quoted Edin Sarkic, director of Scout, the Bosnian production house working on the movie as saying.
It all began when Bakira Hasecic, a rape victim and president of the Women Victims of War Association in Sarajevo, lodged a protest with the minister of culture, objecting to the romantic storyline.
But later the word came round that it would not only show the rape of a Bosnian Muslim woman by a Serb but also a romance between the two that created the condemnation.
That's when the ministry realized that they only had a synopsis of the plot and had not received a copy of the movie script, as required by Bosnian law.
The officials then revoked the shooting permit. It is currently being examined whether Jolie's production will be allowed to shoot in Bosnia.
Jolie is expected to arrive in Bosnia in late November to begin filming the movie, Sarkic added. (ANI)