Meet Kim Hee Chul: Justin Bieber of South Korea
By Jayita, Gaea News Network
Wednesday, October 13, 2010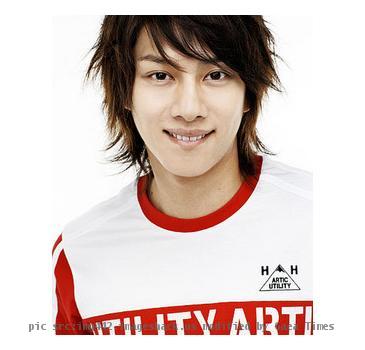 more images
Do you know Kim Hee? He is called the Justin Bieber of South Korea. His popularity is not less than Justin Bieber. Even a whole day (October 10) is dedicated to him as Kim Heechul's Day.
Kim Hee resembles Bieber not only in his way of singing but also in his looks and dress. He has similar hair style, a millions of fans just like Bieber.
The musical heartthrob of South Korea has dedicated fan followers in Twitter, the number is just a ton less than Bieber. While Bieber's fans number count to 5.6 million, Heechul is contented with 245,000 fans.
Kim Hee-chul was born on July 10, 1983. He is a member of the boy band Super Junior. Besides being a singer Heecul is a dancer, actor, television host, radio host, MC and model. He spends long hours on the internet. That's why he is called a netizen by his fans.
Kim Hee-Chul popularity is rising with each day passing. His recent popularity on twitter shows quite a following. He has recently created Facebook account, which has received over 5,000 fans in just five minutes!