Texas Chainsaw Massacre Actor Gets Nostalgic
By Arnab Ghosh, Gaea News Network
Saturday, October 9, 2010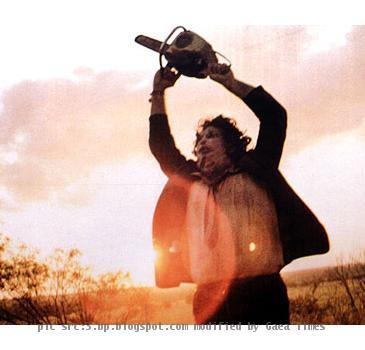 more images
ELLSWORTH (GaeaTimes.com)- 'Texas Chainsaw Massacre' is considered one of the cult horror flicks ever made in the history of cinema which hit the theaters in the year 1974. It got mixed reception initially but enjoyed strong commercial success and spawned a number of sequels and remake in the following years. The film was also adapted for comic books and video games such was its popularity. Recently, a special screening of the cult horror film was held at the Grand Theater of Ellsworth. The attraction of screening was actor Gunner Hansen who played the killer in the 1974 film and made the character Leatherface a legendary villain in the genre of slasher flicks. The viewers were happy to see and interact with the veteran actor and asked him a plethora of questions on the film and his role in it.
'The Texas Chainsaw Massacre' actor was asked by the viewers whether his family made any objection to the role. He was also asked whether he expected the stupendous success and critical acclaim that film got. The film not only inspired sequels but in a way affected the way horror films were made many years after its release. His portrayal of the masked killer who slaughtered anyone who caught his fancy made him one of the deadliest villains in slasher films of all times. The actor enjoyed the question answer session with the viewers who were visibly excited to see him.
'The Texas Chainsaw Massacre' actor recalled the feeling when he acted in the movie. He also said that he did not like the remake of the movie much.