Veena Malik And Mohammad Asif Scandal Discussed On 'Bigg Boss 4′
By Tias, Gaea News Network
Wednesday, October 6, 2010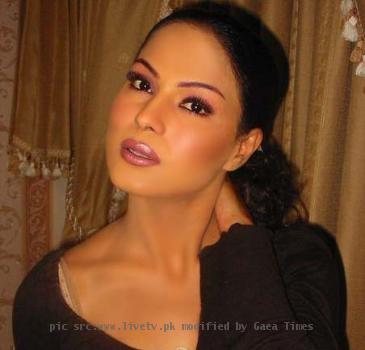 more images
MUMBAI, INDIA (GaeaTimes.com) Season 4 of India's favorite reality show is back and this year it looks set to take the drama up one notch with some highly controversy house guests. Veena Malik, who is a renowned, Pakistani actress spilled the beans about the latest match fixing scandal on the show. The controversy prone actress also revealed some details about her love life with the infamous cricketer boyfriend Mohammad Asif.
In the latest episode of 'Bigg Boss 4′ Veena Malik spoke about her relationship with Mohammad Asif and said that she would not have handed over the evidence of his involvement in match fixing to the ICC if he had treated her better. She said that Mohammad Asif had physically abused her and used her for money. She explained that the former Pakistani fast bowler also felt jealous of the fact that his girlfriend was more renowned than him and often misbehaved with her in public. With camera all over the 'Bigg Boss' house, monitoring every breath of the celebs, the revelation by the Pakistani actress might just have an impact on the case against Mohammad Asif that has been brewing.
Veena Malik was also in the news when she revealed last month that she was given death threats for giving away the details of Mohammad Asif's contacts with the bookies. Another celeb who spoke about his scandal is Ashmit Patel who said that he lost his love due to the infamous MMS Scandal that involved Riya Sen. Another celeb, Sakshi Pradhan, has also found herself in the news on the day of her Bigg Boss house entry due to an MMS scandal.
Filed under:
Celebrity Facts
,
Entertainment
,
Media
,
News and Gossips
,
TV Previews and Reviews
,
TV Show Synopsis
,
Television
,
World
Tags:
Bigg Boss
,
ICC
,
India
,
Maharashtra
,
Mohammad Asif
,
Mumbai
,
Veena Malik