Zack Snyder Gets Plum Offer
By Arnab Ghosh, Gaea News Network
Tuesday, October 5, 2010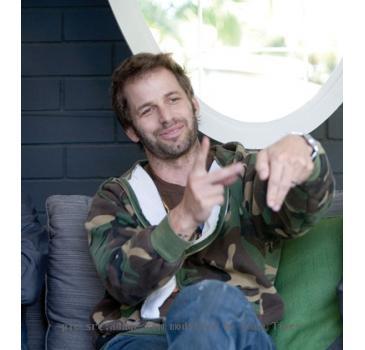 more images
LOS ANGELES (GaeaTimes.com)- Zack Snyder who directed the runaway hit 300 a few years back has been selected as the director for the upcoming Superman flick. The superman franchisee needs a revamp as the industry experts feel. The film under discussion has been composed by Christopher Nolan and David Goyer. The tentative release date of the film has been set in 2012. It is going to be a big responsibility for the director since the expectation of the superman fans will be huge from the upcoming film. The producers of the film are Emma Thomas and Christopher Nolan. Zack Snyder shares a very good working rapport with Warner Brothers and the film being offered to him does not come as a big surprise.
The very first Superman film hit the big screen in 1978 which had Christopher Reeves playing the superhero. The movies in the series have done reasonably well though all of them cannot be called successful. The director Zack Snyder is happy that he has been picked for directing the movie and he said in a recent interview that he was thinking of modernizing the character to cater to the changing tastes of the viewers. The other popular superhero characters have been spruced up in recent times but the same has not happened to the character of superman.
Zack Snyder said that David Goyer and Christopher Nolan came to him with a fabulous script and after going through it he could not say no. He refused to reveal the details of the script but said that the script is indeed interesting.