American Badlands In "The Warrior's Way"
By Naiwrita Sinha, Gaea News Network
Sunday, October 3, 2010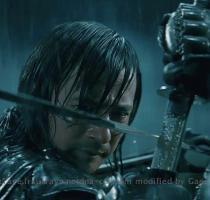 more images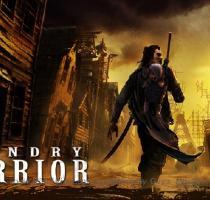 more images
LOS ANGELES (Gaea Times.com)- "The Warrior's Way" trailer was released amidst great excitement with many action film fans waiting for the film. The film is about one assassin who refuses work and then is forced to hide in a town in American badlands. The assassin has a change of heart as he mixes with people and finds love and peace. His past though overshadows his present and he soon finds himself with a few friends in a showdown against a band of ninjas. The role of the assassin Yang is played by Korean actor Jang Dong Gun while the female lead is being played by Kate Bosworth.
The film trailer shows that the movie has action of a magnitude that will please all martial art fans. The trailer shows the main lead Yang in many fight sequences as an assassin on one hand and glimpses of his new life in the badlands on the other hand. The movie appears to have spectacular sword fights and the use of adequate film technology has been made to lend the movie its special effects. Kate Bosworth looks beautiful in the movie and from and is supposedly Yang's love interest in the film.
The film has its share of blood and bones but many critics have reiterated that the movie gives an impression that it is more of a video game than a film. "The Warrior's Way" with its characters based in American badlands and its eye-catchy special effects to sure to grab many attention among movie-goers. The movie is scheduled to release in December this year and the buzz that the movie has created is sure to keep the fans waiting in anticipation.