'Paranormal Activity 2′ Set To Release
By Tias, Gaea News Network
Friday, October 1, 2010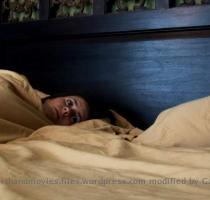 more images
LOS ANGELES (GaeaTimes.com)- The highly anticipated second installment of 'Paranormal Activity' is set to release on October 22. The film has generated a huge amount off hype on the web especially because of the viral marketing strategy of the film. The trailer has been a rage on the web and going by what it claims, 'Paranormal Activity 2' promises to be scarier than the first one.
Speculations are ripe that Katie Featherston will be back in this installment, but it is unclear from the trailer that has been released so far. The film, though, has been directed by Tod Williams and written by the writer-director of 'Paranormal Activity', Oren Peli. The trailer also shows some clips from the first installment of the movie and the reaction of the audience at the theaters while watching the scary scenes is shown. Among some of the clips of the new installment of the movie shown in the trailer, a dog a baby are shown in a room. The dog is seen reacting to an unknown presence in the room and the baby becomes restless too. A chair inside the room begins to rock and the dog is seen getting more excited. The scene is then cut to a mysterious woman standing still at the same door but no dog or baby is seen here.
Though most fans have found the trailer confusing and rather senseless, some felt that there are a number of hidden messages in it. 'Paranormal Activity 2′ has created a huge buzz already on the web and it will be interesting to see whether the new director can retain the level of reality horror that the first installment provided.
Filed under:
Entertainment
,
Hollywood
,
Media
,
Previews and Reviews
,
World
Tags:
California
,
Katie Featherstone
,
Los Angeles
,
Oren Peli
,
Paranormal activity
,
Paranormal Activity 2
,
United States