Joseph Cernigilia and Rachel Brown's Hell's Kichen Link
By Shaon, Gaea News Network
Thursday, September 30, 2010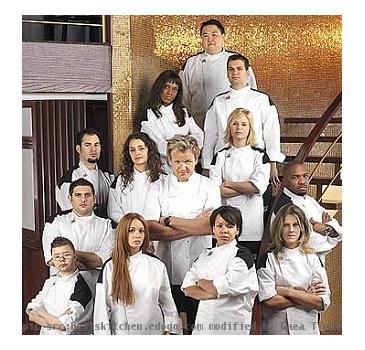 more images
LOS ANGELES (GaeaTimes.com) — Why is the suicide of two high profile Americans Joseph Cernigilia and Rachel Brown getting more attention than the usual. It has been revealed that the both of them had one thing in common. They featured on Gordon Ramsay's reality show Hell's Kitchen. The same show that was notorious for the way Gordon lashed the contestants with his tongue.
As Joseph Cernigilia's body was discovered in the Hudson river near New York. This makes him the second reality show contestant to commit suicide after Rachel Brown who ended her life on the year 2007. It is speculated that he was in deep financial crisis regarding his restaurant. He was believed to have said
I'm financially in trouble the debt of the restaurant alone is overwhelming. My personal debt wife, kids mortgage that's a lot of debt. I owe my purveyors about $80,000 right now in cold, hard cash… I can't see us going on another year.
This does not look good on the reality show. But only with sustained investigations may the true cause of the death be known.