'Community' for Duff and Chuck for Summer
By SAMPURN
Monday, September 27, 2010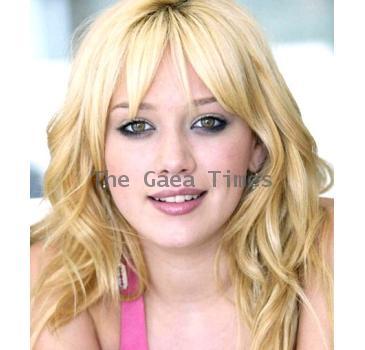 September 27, 2010 (Sampurn Wire): Hilary Duff would be seen in 'Community' that screens on TV.This 22-year-old celebrity, who got married recently, would be seen on NBC's hit comedy series, 'Community'.
Hilary will be seen playing a type of a mean girl. The character played by her would soon clash with the Greendale gals of the show. This particular episode featuring this celeb is all set to be released during the month of November. This can only mean good news for the fans of Duff.
It was also reported that Summer Glau, had been asked to star in, "Chuck", NBC's spy action series. Summer Glau happens to be the former star of "Terminator: The Sarah Connor Chronicles" and she would be making her appearance in the eighth episode. Her character is that an undercover agent under Buy More.
Hilary is at present shooting for the forthcoming film "The Story of Bonnie and Clyde." In the meantime, Summer will be appearing opposite to David Lyons in "The Cape" that features on NBC. Hillary has worked in quite a few movies, among which Cheaper by the Dozen, The Lizzie McGuire Movie, A Cinderella Story and Cheaper by the Dozen 2 are noteworthy. This young entertainer is going places and has her own clothing lines Stuff by Hilary Duff and Femme for DKNY Jeans
– Sampurn Wire