Harry Potter & The Deathly Hallows Trailer and Pics On the Run
By Mayuri, Gaea News Network
Thursday, September 23, 2010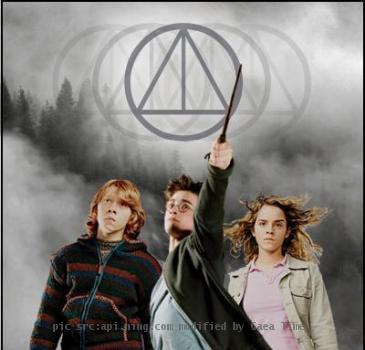 more images
LOS ANGELES (GaeaTimes.com) — The news of the day is that the much anticipated movie Harry Potter and the Deathly Hallows Part 1 Trailer is released. I know you just can't hold your breath anymore. Wait before you take the step because the trailer of the movie will set your heart racing and you will surely have goosebumps after watching the trailer.
In the latest movie Harry Potter (Daniel Radcliffe) with Ron and Hermione embarks on a a journey to find and destroy the Horcuxes, the secret that will destruct the immortality of Voldemort. For the huge fans of Harry Potter and for those who have not missed any of the journeys taken by Harry so far, let me tell you that the Part 1 of the latest sequel of Harry Potter will be just outstanding. The trailer of it is just doozy and the mind boggling sequences will just make you crave for more.
Hold your excitement as The Harry Potter and the Deathly Hallows Part 1 will hit the theater on Nov 19. The trailer begins with sinister and an eerie feel. "These are dark times, there is no denying," Bill Nighy says as Minister of Magic Rufus Scrimgeour, who is shown giving a press conference on the dire state of world affairs.
Below I have given you some shots with captions from the latest movie that will enlighten you of the events of the climatic finale of Harry's epic journey.. Just go through it and tell me what do you feel of this latest movie.
It is the several digital transfer copies of Harry Potter. Such a scene gives you a remembrance of the movie No.3 of Harry potter.
Harry visits his parents' burial ground with Hermione. This is the first time the orphaned boy will be visiting his parents' gravestone.
Harry Potter can't stop imagining Dumbledore in the face of death.
Harry, Ron and Hermione enters an old mansion.
The "Dark Lord" Voldermort.
The Harry Potter and the Deathly Hallows Part 1 Trailer video is given below. Just watch it. in the excitement don't forget to share your experiences with us.