Will Khaleja break Mahesh Babus Curse?
By SAMPURN
Wednesday, September 22, 2010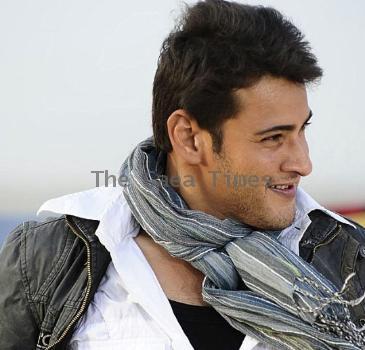 September 22, 2010 (Sampurn Wire) : Mahesh Babu is all set to release his upcoming Telugu flick 'Khaleja' this October. It goes without saying that Mahesh is a superstar in his own right. Mahesh has won a lot of fans over the course of years and we are sure that this actor will churn out some huge hits.
Until now every Mahesh Babu movie that was released in October bombed at the box office, which is an ominous statistic to say the least. Director Trivikram's 'Khaleja' has Mahesh Babu in the lead role. As per the records, Mahesh Babu's films 'Bobby', 'Athidhi' were released on October and none of them received critical acclaim.
This year Mahesh and Trivikram's 'Khaleja' is going to be released by the first week of October and we hope that the curse finally lifts. 'Khaleja' is a high budget film that has the hopes of the audience pinned on it. Mahesh Babu is likely to give a blockbuster performance in the upcoming movie and break all records.
The another point that needs to be considered is that Mahesh's movie will be up against Rajnikanth's 'Robot' and Jr. NTR's 'Brindaavanam'. Although 'Khaleja' is up against some stiff competition, we are sure it will be appreciated by the Telugu audience.
– Sampurn Wire