New album from Killing Joke due this November
By SAMPURN
Tuesday, September 21, 2010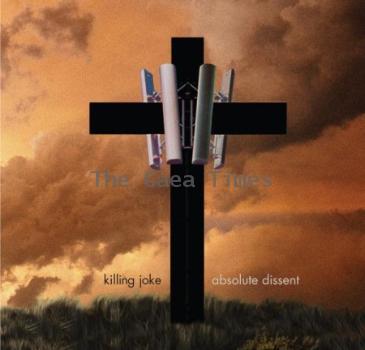 September 21, 2010 (Sampurn Wire): The band KILLING JOKE has been one of the most volatile and influential bands of the rockmsuic world. Now, after bruising the world for over 3 decades, Jaz Coleman (vocals), Youth (bass) and Paul Ferguson (drums) and Geordie (guitar) are all set to release their 13th album via Spinefarm Records all over the world.
The album is entitled "Absolute Dissent" and is scheduled for a 16th November release found the KJ musicians being together and creating music inside the same studio after a gap of 27 years.
Clive Goddard is engineering and mixing this album and the band is producing it. "Absolute Dissent" will be released on a variety of formats like CD, double-colored vinyl and also as a two-CD deluxe edition. The latter would include a bonus disc with several songs from KILLING JOKE that were covered by icons of the likes of METALLICA, ECONOLINE CRUSH, AMEN, HELMET, DEAD BY APRIL, THE MAD CAPSULE MARKETS, FEAR FACTORY and FOO FIGHTERS only to name a few.
The month of October of the year 1978 saw the formation of the band in London. The band was brought together by the vocalist Jeremy "Jaz" Coleman and drummer "Big" Paul Ferguson and the two later got hold of guitarist Kevin "Geordie" Walker and bassist Martin "Youth" Glover to set the ball rolling.
– Sampurn Wire