Orphan Winfrey chooses Jonathan Franzen's 'Freedom' as her latest book club pick
By AP
Friday, September 17, 2010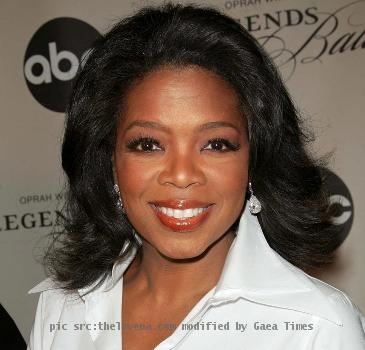 more images
Winfrey chooses Franzen's 'Freedom' for book club
CHICAGO — Oprah Winfrey chose Jonathan Franzen's new book "Freedom" for her book club on Friday, calling it a "masterpiece" nine years after she canceled his appearance on her show when he expressed ambivalence over her endorsement of one of his previous works.
"I am really betting that "Freedom" by Jonathan Franzen will end up being for you, as it is for me, one of the best novels you have ever read," Winfrey said on a live episode of "The Oprah Winfrey Show" as she announced her 64th book club pick. "When is the last time you heard that? I am not kidding."
In 2001, Winfrey picked Franzen's "The Corrections" for her book club. But then Franzen called some of Winfrey's book club picks "schmaltzy" and worried about his place in the "high-end literary tradition."
But at the same time, he praised Winfrey for making some good choices and for "fighting the good fight." He apologized quickly and repeatedly.
Winfrey's decision tells a story she loves well, one of redemption. It involves a Minnesota family and Winfrey described it to her viewers as a "saga that has everything. It has sex and love, even rock and roll and everything you want in a book."
Released in late August, "Freedom" was virtually canonized by critics before publication and has been topping best-seller lists. Franzen, 51, was the subject of a Time Magazine cover story, titled "Great American Novelist."
The Oprah Book Club logo will appear on new shipments of the novel. "Freedom" had already gone into a second printing, with 300,000 copies in print, and is virtually assured of selling hundreds of thousands of copies.
AP national writer Hillel Italie contributed to this report.
Online: www.oprah.com