Sushmita Sen To Spend Durga Puja In Kolkata This Year
By SAMPURN
Tuesday, September 14, 2010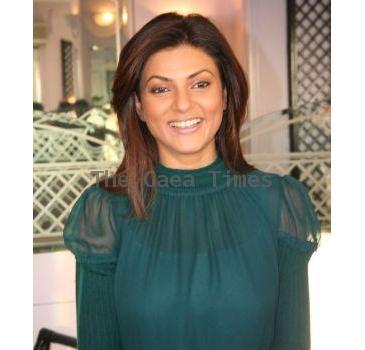 September 14, 2010 (Sampurn Wire): Beauty Queen turned Bollywood diva Sushmita Sen, seems to have not forgotten her roots and she is very much attached to her tradition and homeland. The actress, who has Bengali roots, has decided to spend this year's Durga Puja at her hometown Kolkata with her two daughters (adopted).
Sushmita wants her kids to get an idea of what Durga Puja festival is in Kolkata. On Saturday, she walked the ramp for designers Shantanu and Nikhil as the showstopper. It was for the Seagram's Blenders Pride Fashion Tour here.
The 34 year old actress was quoted saying that she is planning to spend Durga Puja in Kolkata this year as she wants her kids to learn about the festival. The four day grand festival of Durga Puja will start on October 14 and Sen will be in Kolkata at that time with her daughters Renee and Alisah to enjoy the festival. Reene was adopted by her in 2000, and this January Sen adopted her younger daughter Alisah.
The beautiful actress was quoted saying that she also wants to have biological kids and will also adopt more kids. Speaking about marriage, the former Miss Universe said that it will happen when the time comes and she is confident of having a perfect marriage.
Sen has earlier dated actor Randeep Hooda, ad-man Manav Menon and Pakistani cricketer Wasim Akram.
– Sampurn Wire