No Comedy For Priyadarshan
By SAMPURN
Monday, September 13, 2010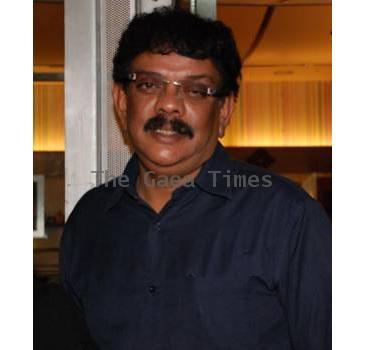 September 13, 2010 (Sampurn Wire): The prolific Priyadarshan, who in many ways spawned the entire culture of modernday comedies in Bollywood, has decided to take a sabbatical from the funny stuff.
No more comedies, says Priyan. And he makes a barbed comment on the new breed of comic filmmakers. "Let the others dabble in comedy. I've had my fill for a while."
So adamant is he on staying away from comedies that he has told Subhash Ghai, whose banner needs immediate revival, that he won't be able to do a funny film for the producer. Ghai had gone to Priyadarshan in the hope of his production house securing a De Dana Dan, if not a Hera Pheri.
Priyan made it clear that he won't indulge in any funny business.
Says the director, "Subhashji came to me to sign me for a film. I made it very clear that I won't be making a comedy. I'm working on a few scripts. He has left it to me to decide what to make."
In fact, Priyan has put aside the desi version of the Walt Disney film Freaky Friday for this very reason. The idea of making a funny mother-daughter film doesn't enthuse the director at this point of time. Freaky Friday is being adapted into Hindi by Devika Bhagat, who wrote Aisha for Sonam Kapoor and Anil Kapoor Productions, in that order.
Says Priyadarshan, "I've committed myself to doing a film with Anil Kapoor Productions. But it needn't be Freaky Friday. It could be something else. I have told them to finish the scripting then come to me."
Priyan means serious business at the moment. His next release Aakrosh is a somber look at honour killing. And the film he starts in September is a terrorist thriller featuring Anil Kapoor, Ajay Devgn, Suniel Shetty, Kangna Ranut, Sameera Reddy and Manoj Bajpai.
The film has no title as yet. And Priyadarshan is looking for one. "It should begin with 'A' or 'F'," says Priyan firmly.
Interestingly Priyadarshan's favourite actor Akshay has gone on-record to say he would like to do only comedies since audiences get enough rona-dhona at home on television. Does that mean no more films featuring the De Dana Dana star-director team?
Not quite! Priyadarshan is planning to convince Akshay to do a non-comic film. There's a film on AIDS that might bring the two together again.
– Subhash K Jha / Sampurn Wire