Debutant directors to unravel dilemma of urban couples
By IANS
Monday, September 13, 2010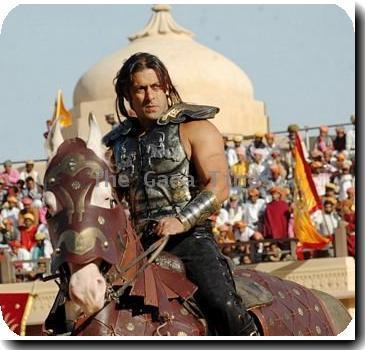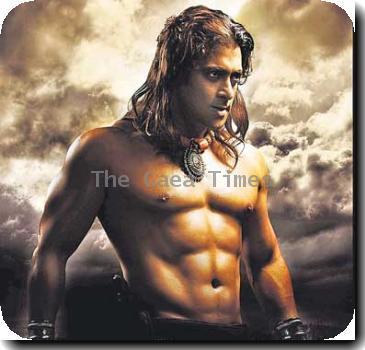 NEW DELHI - Busy parents, lonely children, career over family, surrogacy — debutant directors Anup Das and Sona Jain will throw light on the problems faced by urban couples in their first outings "Life Express" and "For Real" respectively. Both the films are releasing Friday.
While Das' maiden attempt, "Life Express", deals with surrogate motherhood, Sona Jain's first venture, "For Real" is about the dilemma of children staying in nuclear families in metros.
Inspired by real-life instances and the director's research, "Life Express" looks at how the busy life in metros tends to leave little time for a career-oriented woman to have children.
"I was amazed to learn how surrogacy has been adopted in the present day, both in India and abroad. It may sound a cliché but that was when I first began thinking of 'Life Express'," Das said.
"Through all those hours of research and writing, I was able to plot a story titled 'Life Express' highlighting an issue that is of ever growing interest in the urban middle-class and in rural areas," he added.
A debut production of Sanjay Kalate's Sky Motion Pictures Pvt. Ltd., "Life Express" stars Rituparna Sengupta and Divya Dutta in the lead. Kiran Janjani, Yashpal Sharma, Alok Nath, Anjan Srivastava and Nandita Puri form the rest of the cast.
The film sheds light on those women who are at the crossroads between career and motherhood.
The story revolves around two women from two different strata of society - Tanvi (Rituparna), a career-oriented urban woman who can't think about parenthood, and Gouri (Divya) whose need for money compels her to become a surrogate mother.
In the film, Gouri agrees to give birth to Tanvi and her husband Nikhil's child for money.
Jain's "For Real", on the other hand, is the story of a six-year-old girl who is unable to have a connect with her quarrelling parents. The ensuing depression evident in her parents' relationship causes a reaction in the child's mind, making her withdraw into a fantasy world where she starts believing her real mother is an alien.
"'For Real' is a reminder to parents that they are the single most important thing in a child's life and their happiness is the number one thing for their child. If the parents forget to be happy then the unhappy home situation is going to have an effect on kids," Jain had told IANS.
The film conveys that parents in urban India are "caught up in shackles of life and not being able to manage their personal and professional life".
Having traversed the world festival circuit winning kudos, it stars Indian origin English actress Sarita Choudhury with original songs by tabla maestro Ustad Zakir Hussain. It is being released in India by PVR Pictures.
"For Real" has also been invited to compete at the Pyongyang International Film Festival starting Sep 17.
Both the films target niche audience and industry experts, unsure of both the films' business, are pinning hopes on "Dabangg" for footfalls.
"Since last week was a Salman Khan-starrer ('Dabangg'), no one came forward with a big release for the consecutive week because once you have a Salman Khan movie and that too like 'Dabangg', nothing can stand in its way," said distributor Joginder Mahajan.
Produced by Arbaaz Khan, "Dabangg" that marks the debut of Shatrughan Sinha's daughter Sonakshi opened with rave reviews and overwhelming box office collection.