No more kids for Claudia Schiffer
By IANS
Friday, September 10, 2010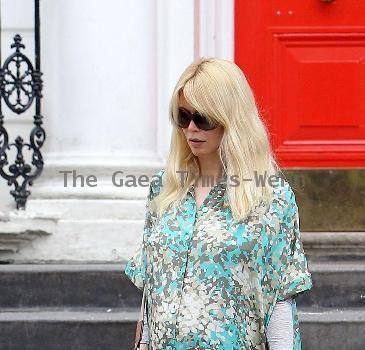 LONDON - German model-actress Claudia Schiffer, who has three childten with producer Matthew Vaughn, says she has no plans to extend her brood any further.
"I have just had my third child in May and I am definitely not going to have any more. I love being a mum but I am happy with what I have got, so now that's it," femalefirst.co.uk quoted her as saying.
The 40-year-old supermodel loves being mother to seven-year-old Caspar, Clementine, five, and four-month-old Cosima Violet. She recently admitted that having children has made her more confident about showing off skin.
"I'm a lot more self-confident than I used to be. To some extent I owe that to my children and my husband. I know what I'm doing and what I want.
"I have control over myself and that feels good. I've never hidden the fact that I used to be shy, even when I was 30. However, I might have been self-conscious on the inside, but I was never inhibited about my body," Schiffer said.