Sonam returns to The Italian Job
By SAMPURN
Thursday, September 9, 2010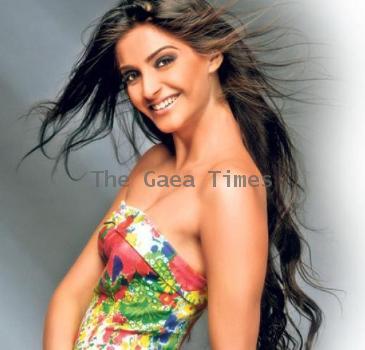 September 9, 2010 (Sampurn Wire): Sonam Kapoor, who stars opposite Shahid Kapoor in his father's directorial debut 'Mausam', was barred to work on any other film before completing the movie by Pankaj Kapoor. As a result Sonam walked out of the Abbas-Mustan project 'The Italian Job' with Abhishek Bachchan.
Studio 18 is producing 'The Italian Job', which is supposed to start rolling in this November. But, there were lots of uncertainty regarding the leading lady opposite Abhishek for a long time.
As reported earlier, Katrina Kaif moved out of the project and Abbas-Mustan has reportedly termed her 'unprofessional'. Following this, Priyanka Chopra and Deepika Padukone also refused to be a part of the movie.
Sonam looked very interested in this project but the words of Pankaj Kapoor kept her away from it for a long time. However, the latest reports suggest that Sonam is back to 'The Italian Job' and she will be seen opposite Abhishek.
Sheetal Talwar, producer of 'Mausam' said that Sonam was asked by Pankaj Kapoor not to sign other films unless she is not done with 'Mausam'. She added that they Sonam's date till November and that is when 'The Italian Job' is likely to start. Talwar said that she is very sure that Sonam realizes the situation as everybody on the sets adores her. She added that no question of adjustment arises here.
There is abuzz going around in the industry that Sonam's veteran superstar father Anil Kapoor might have asked Pankaj to allow his daughter to sign 'The Italian Job' even when she is working on 'Mausam'. However, no one has confirmed this news yet.
– Sampurn Wire