Mike Portnoy Leaves Dream Theater!!
By Turjo, Gaea News Network
Thursday, September 9, 2010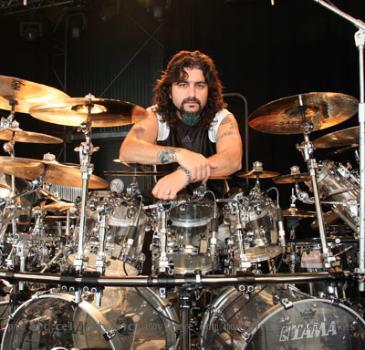 more images
LOS ANGELES (GaeaTimes.com) — No words can describe this news. After 25 years of journey with the progressive metal band Dream Theater, drummer Mike Portnoy has finally left the band. In an official press release in his own blog he has confirmed this news a few hours ago.
Mike Portnoy was one of the founder members of Dream Theater and considered to be the 'heart' and 'soul' of the band. So this unexpected news has caught all of DT's fan offguard. Mike has confirmed that this wasn't a hasty decision. In fact after playing with Hail, Transatlantic and Avenged Sevenfold last year, he felt that he had more fun playing with them rather than playing with Dream Theater in recent times. But that does not imply that his relation has gone sore with other DT members. He commented that despite of a deep bond and good relationship among the members, he felt that DT was burning him out. So he decided to step aside before coming into other member's way. He claims that his heart is no more with Dream Theater and hence he reached such a harsh decision.
We are dumbstruck by this unexpected news. What are you feeling? Do you think Dream Theater will remain the same after Mike Portnoy's departure? Is there any other reason why Mike is leaving DT? Who will take Mike's place? Do feel free to share your view with us.